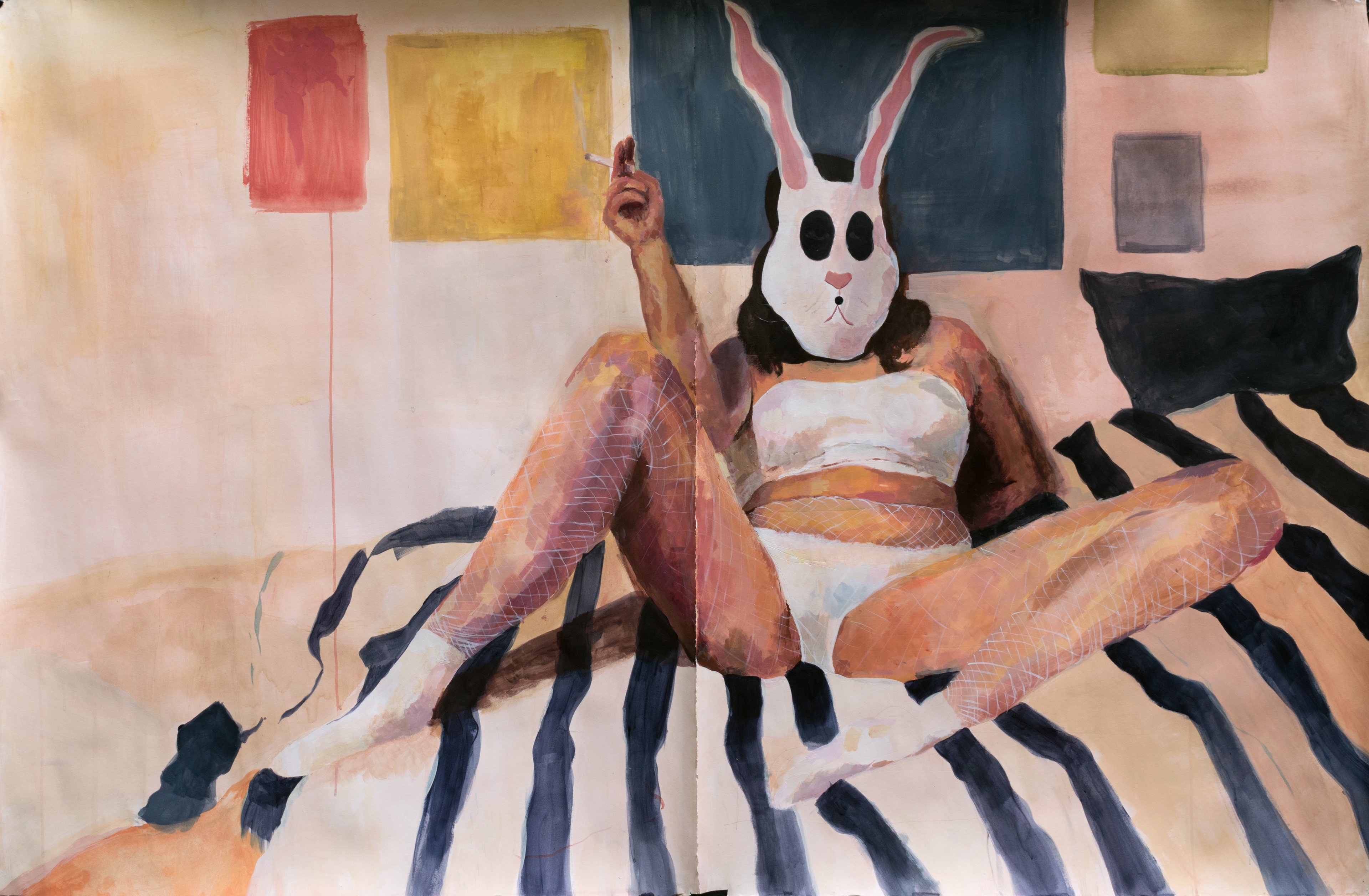 Self Portrait in Bad Taste–Bunny Mask
76.5 x 49.75 in
Acrylic on paper
Drawing Final: Response to my Mother
The floor plan of the house that my mother designed for us over and over again drawn from memory. A memorial to my mother and the house that we finally renovated and then had to sell. 
acrylic, pencil, acrylic varnish, canvas, fabric, tracing paper, paper, on masonite board 
60" x 36"
Paintings from my final project 
above: oil on masonite 48" x 48"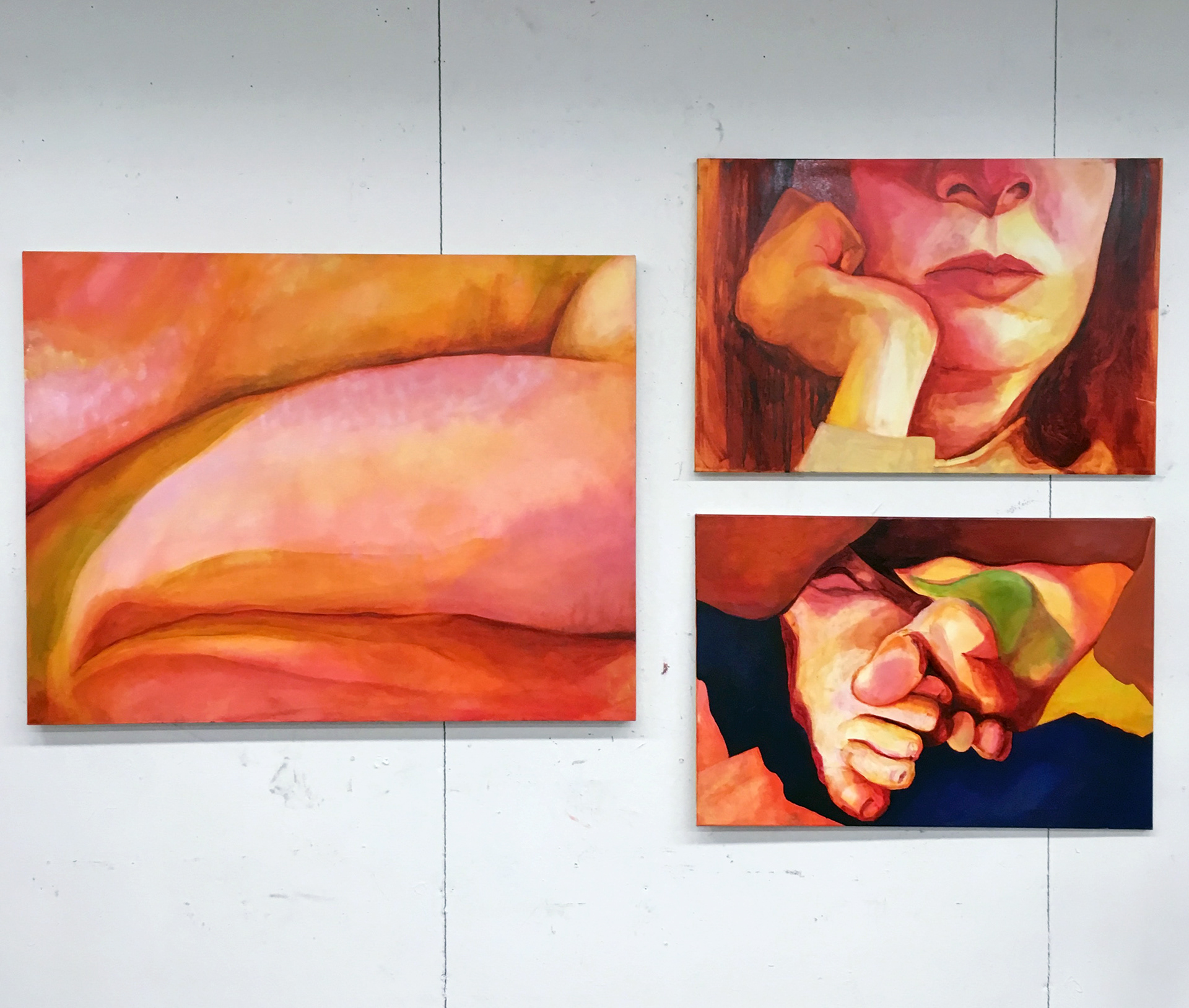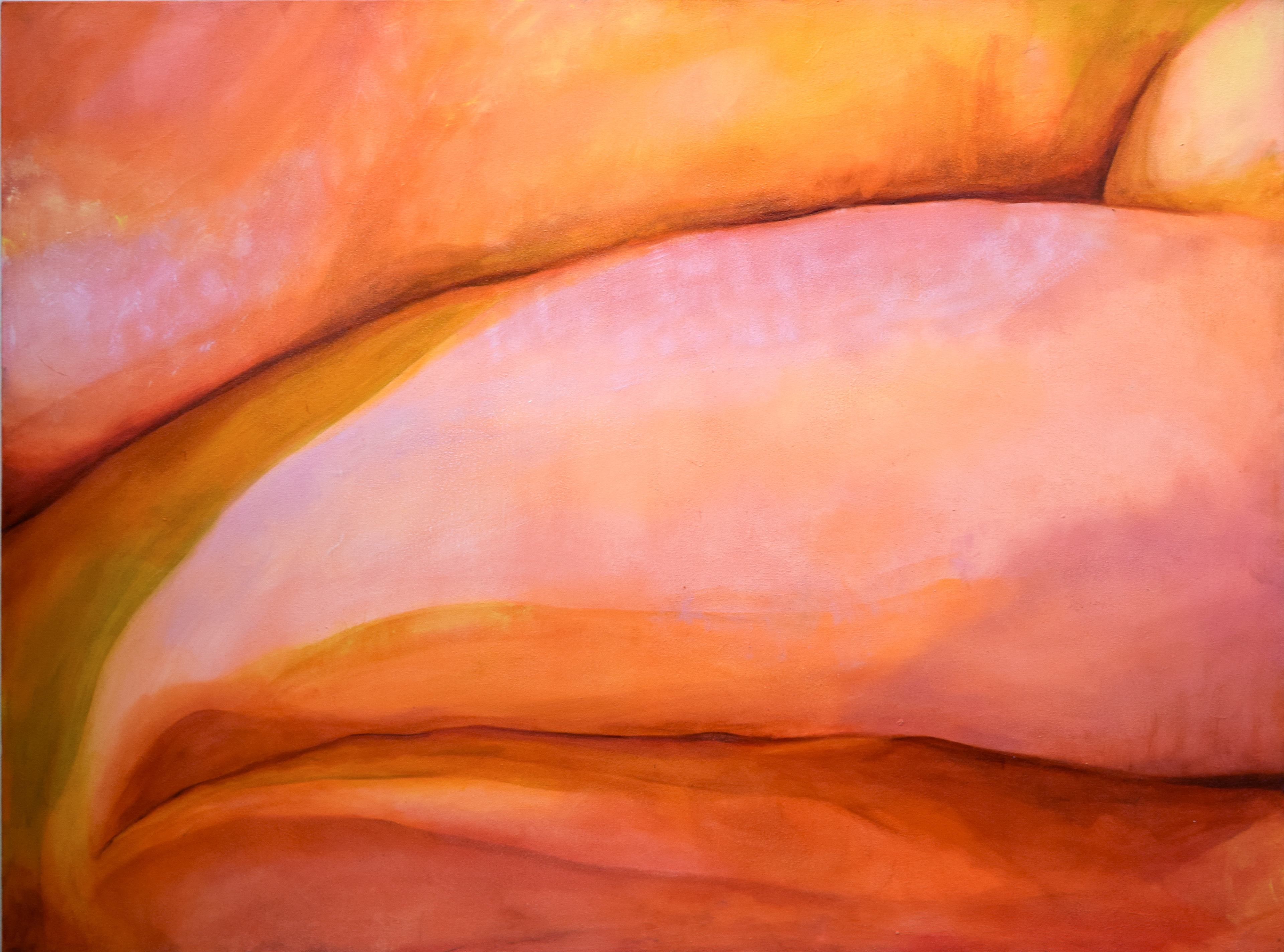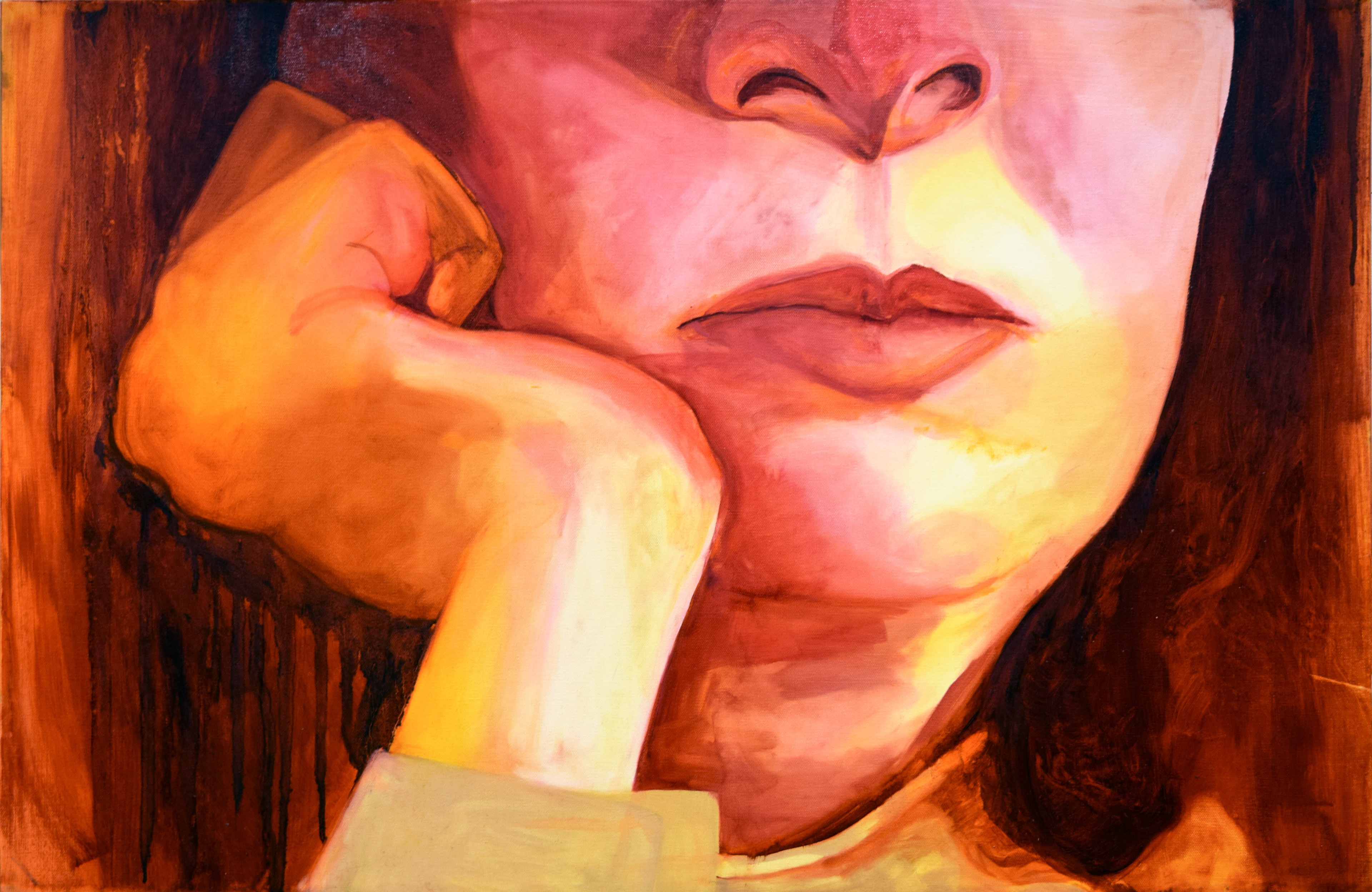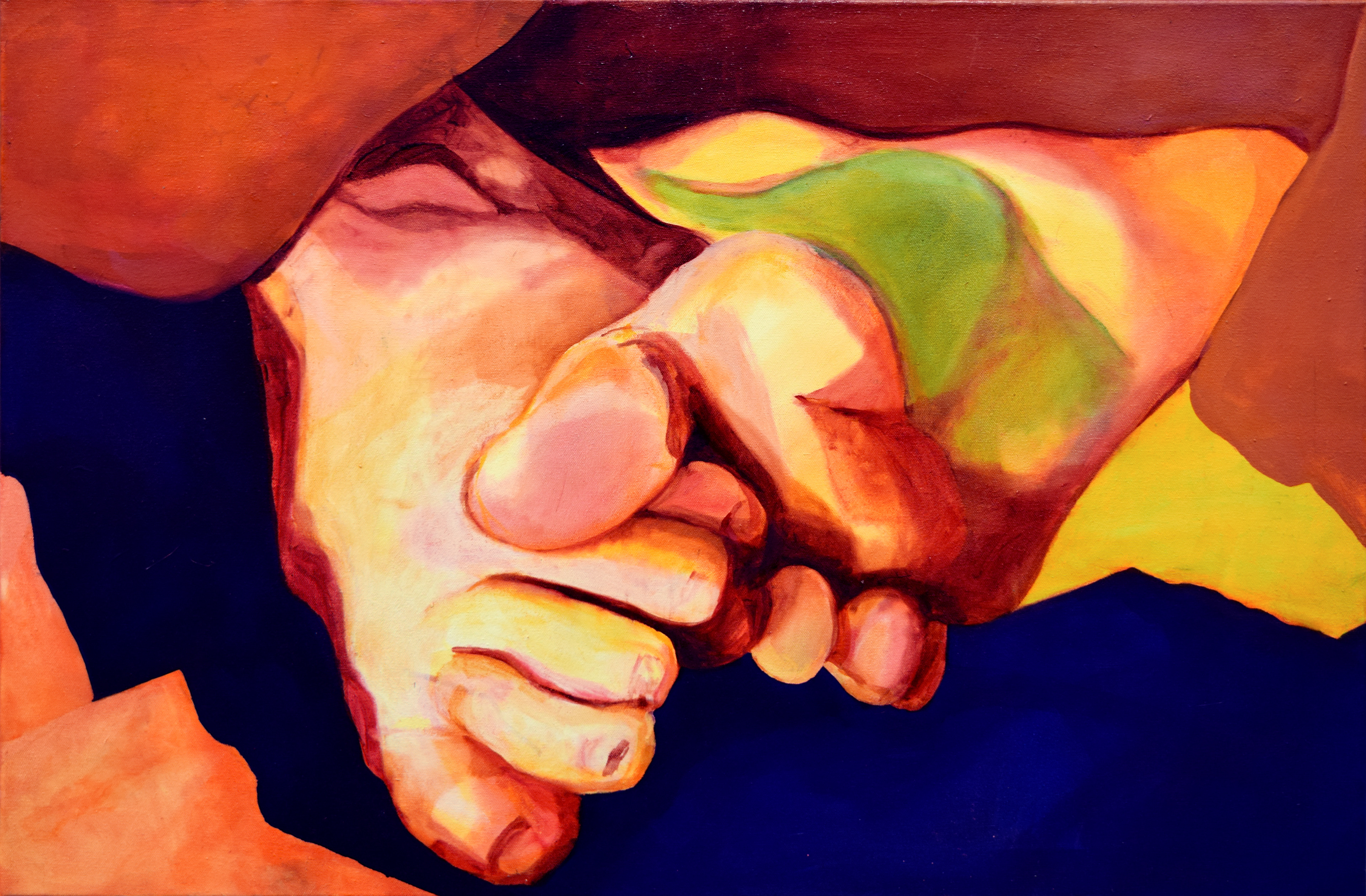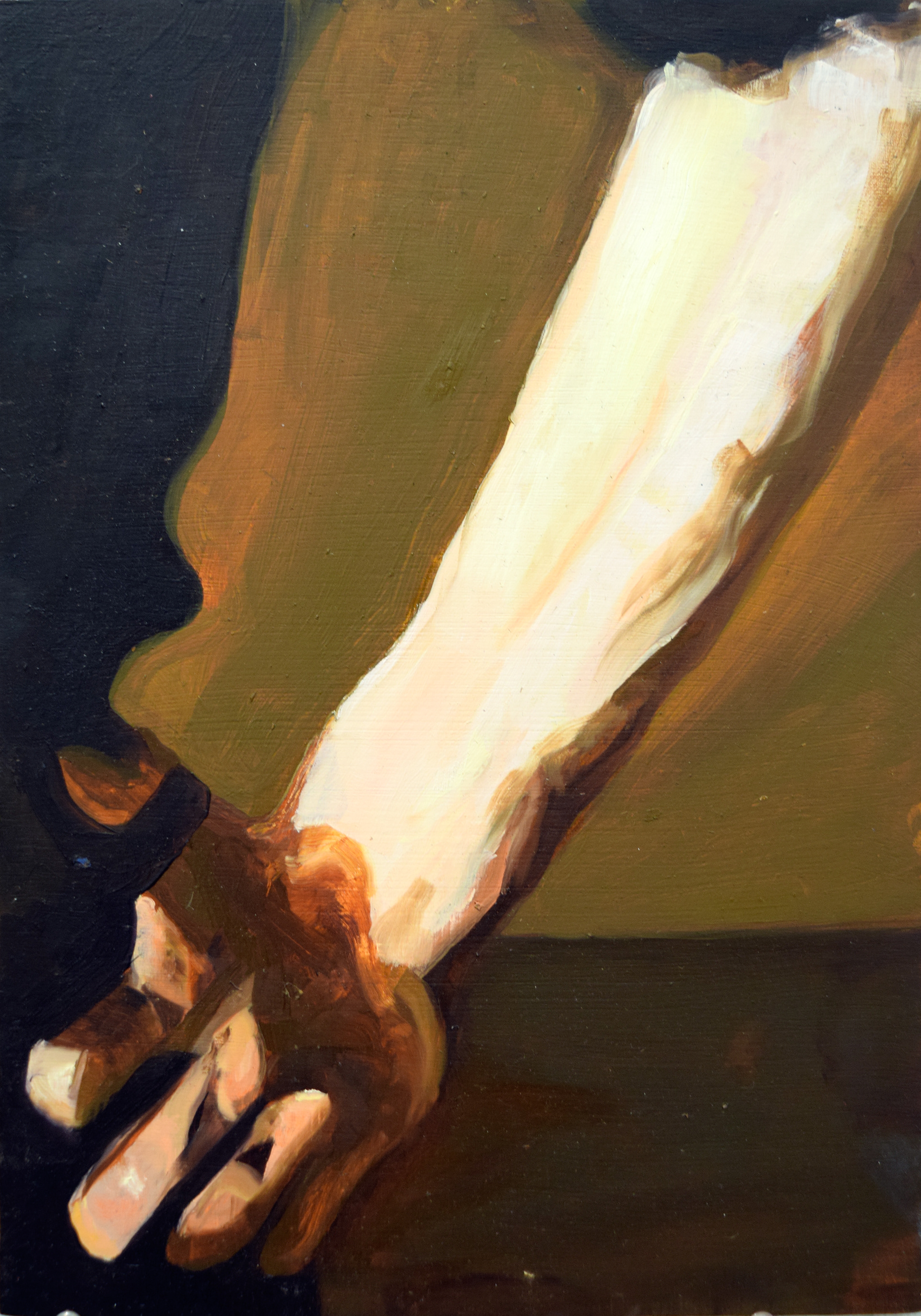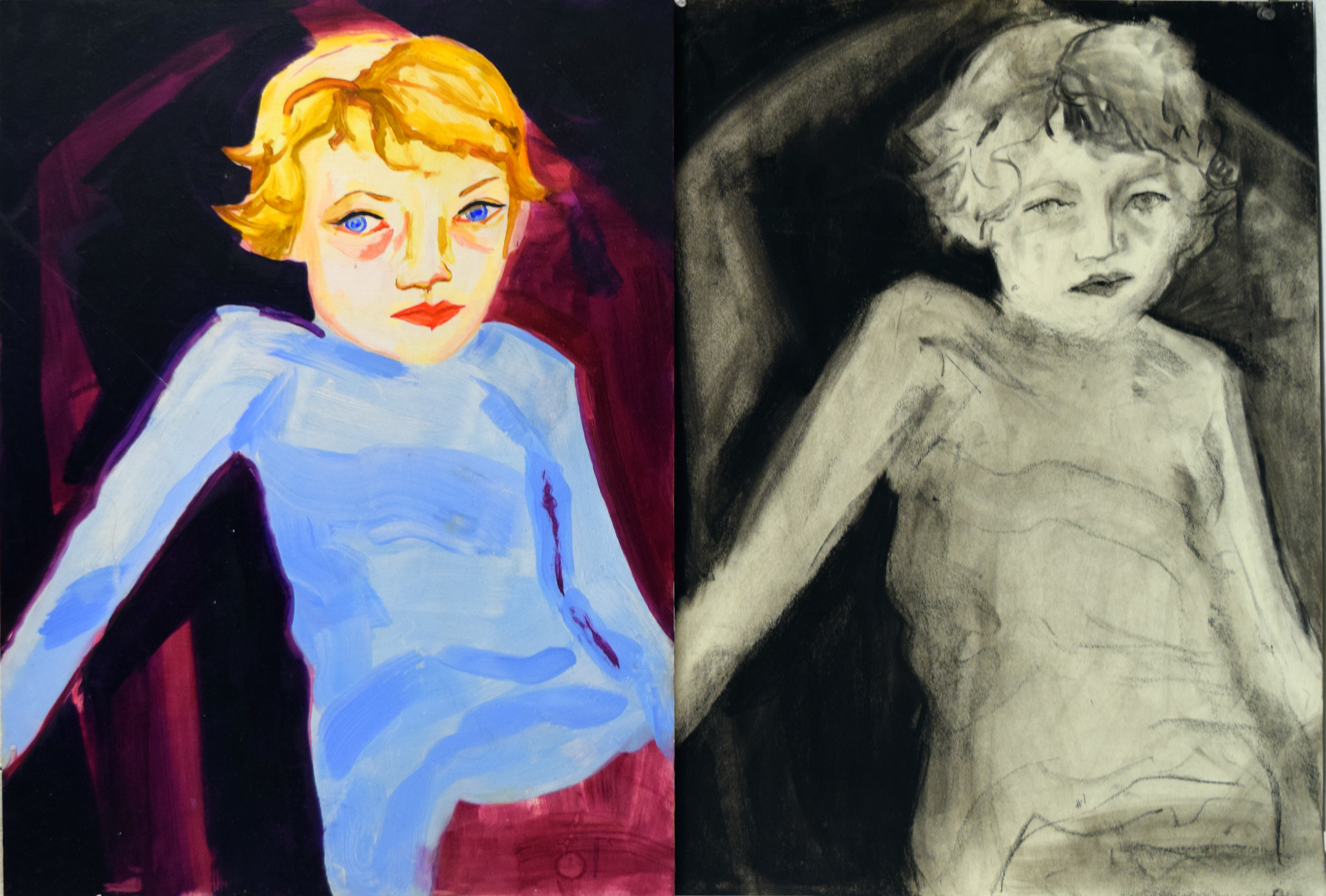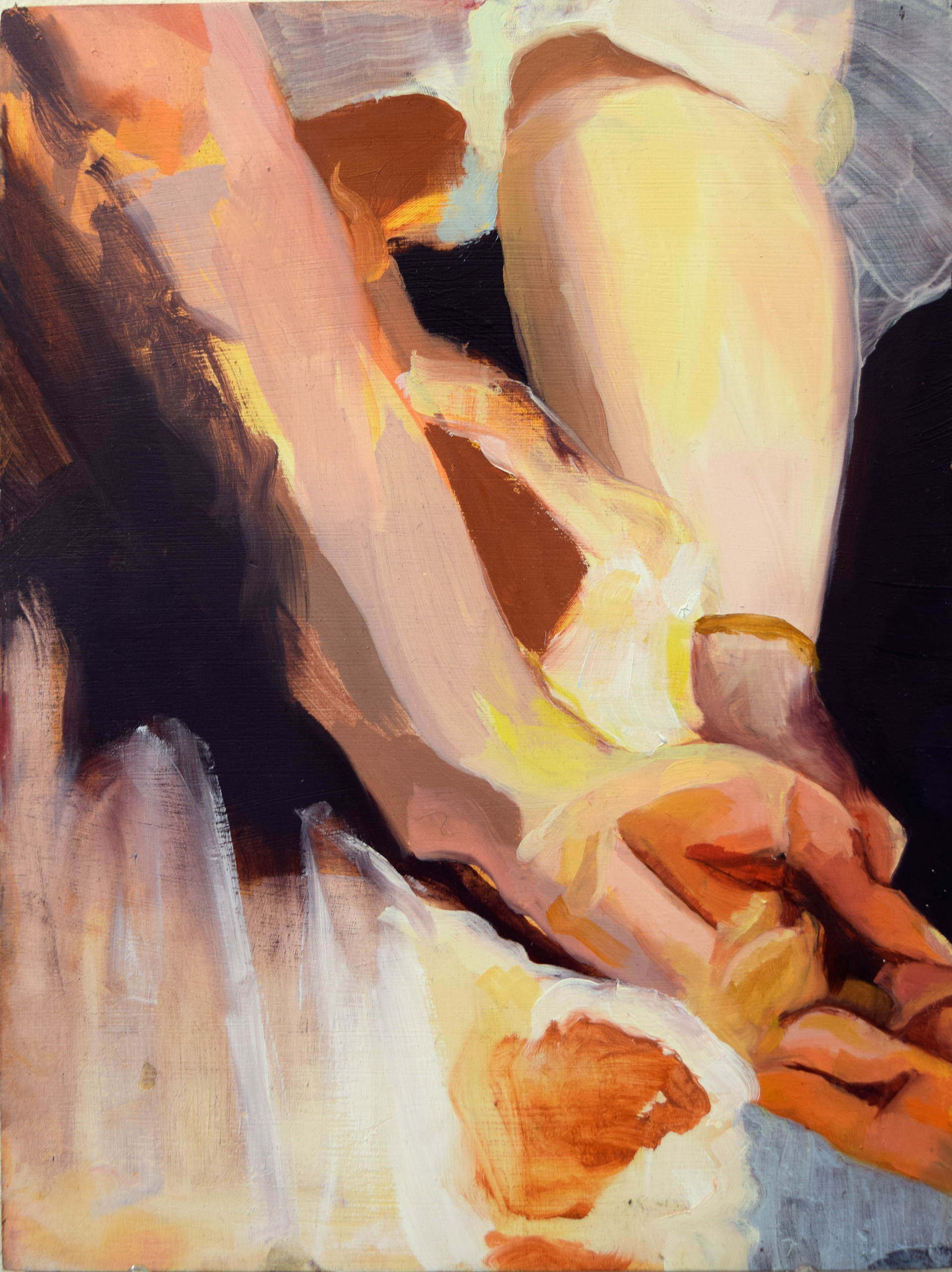 selection of artist copies from mid term (click to enlarge)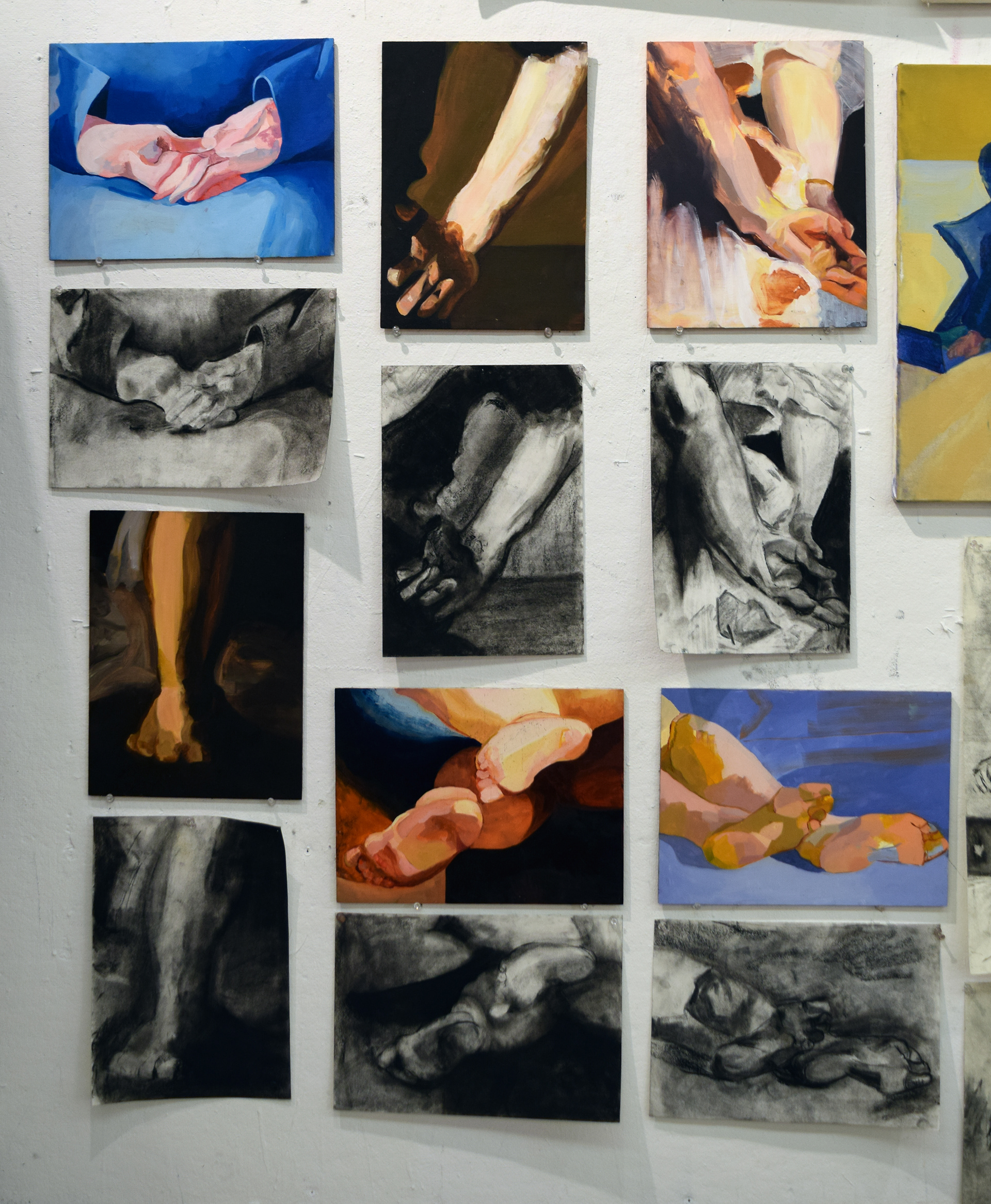 top left:
My Parents
by David Hockney 1977 (9" x 12" oil on wood) 
middle:
Paddy Flannigan
by George Bellows 1908 (9" x 12" oil on wood) 
top right: 
Mrs. Waldorf Astor (Nancy Langhorne)
by John Singer Sargent 1909 (9" x 12" oil on wood)
bottom left:
Witches' Sabbath
by Goya 1798 (9" x 12" oil on masonite) 
middle:
Madonna del Popolo
by Federico Barocci 1575-79 (9" x 12" oil on masonite) bottom right:
Beautiful Girl Laying Down
by Euan Uglow 1955 (9" x 12" oil on masonite)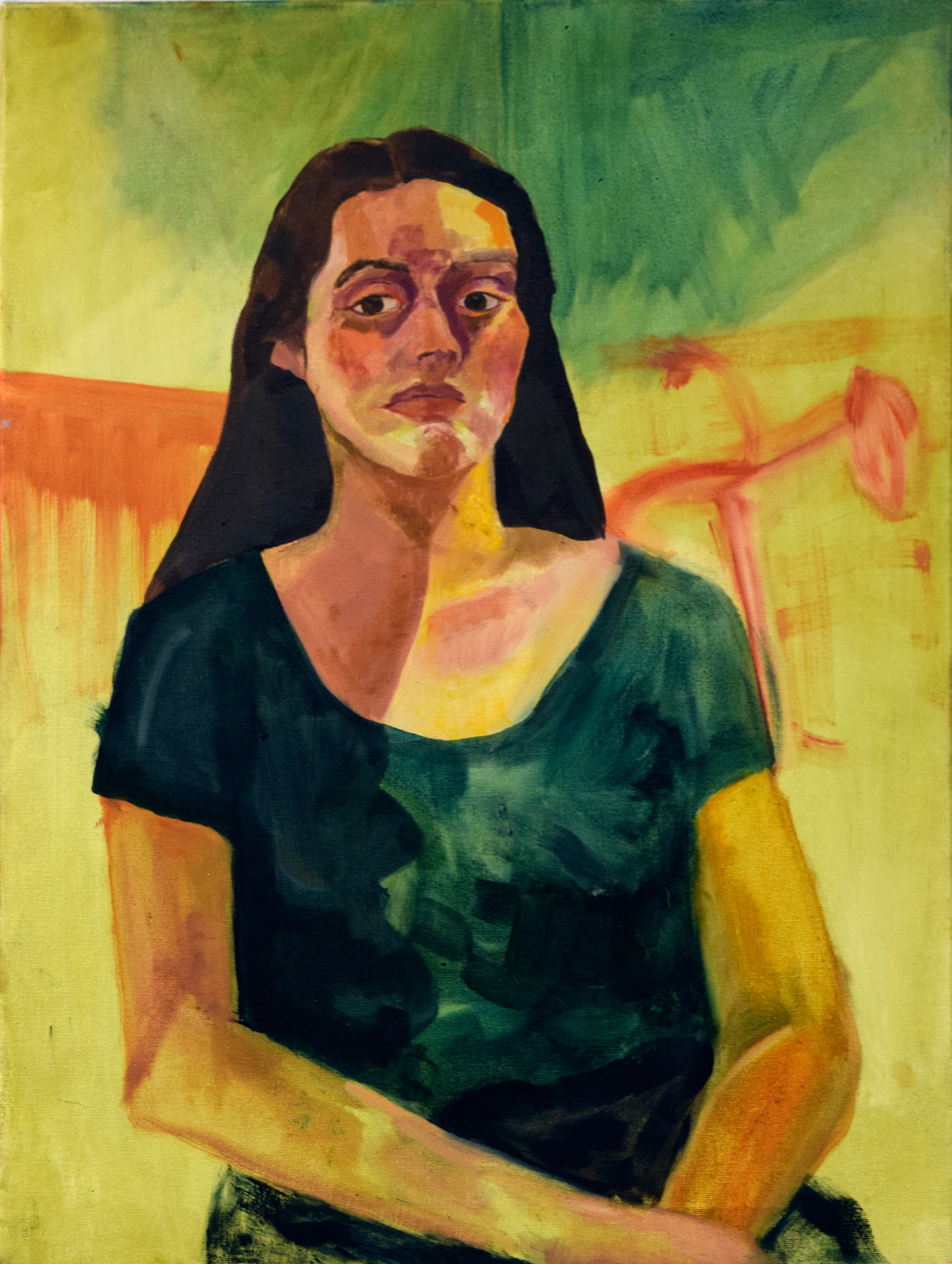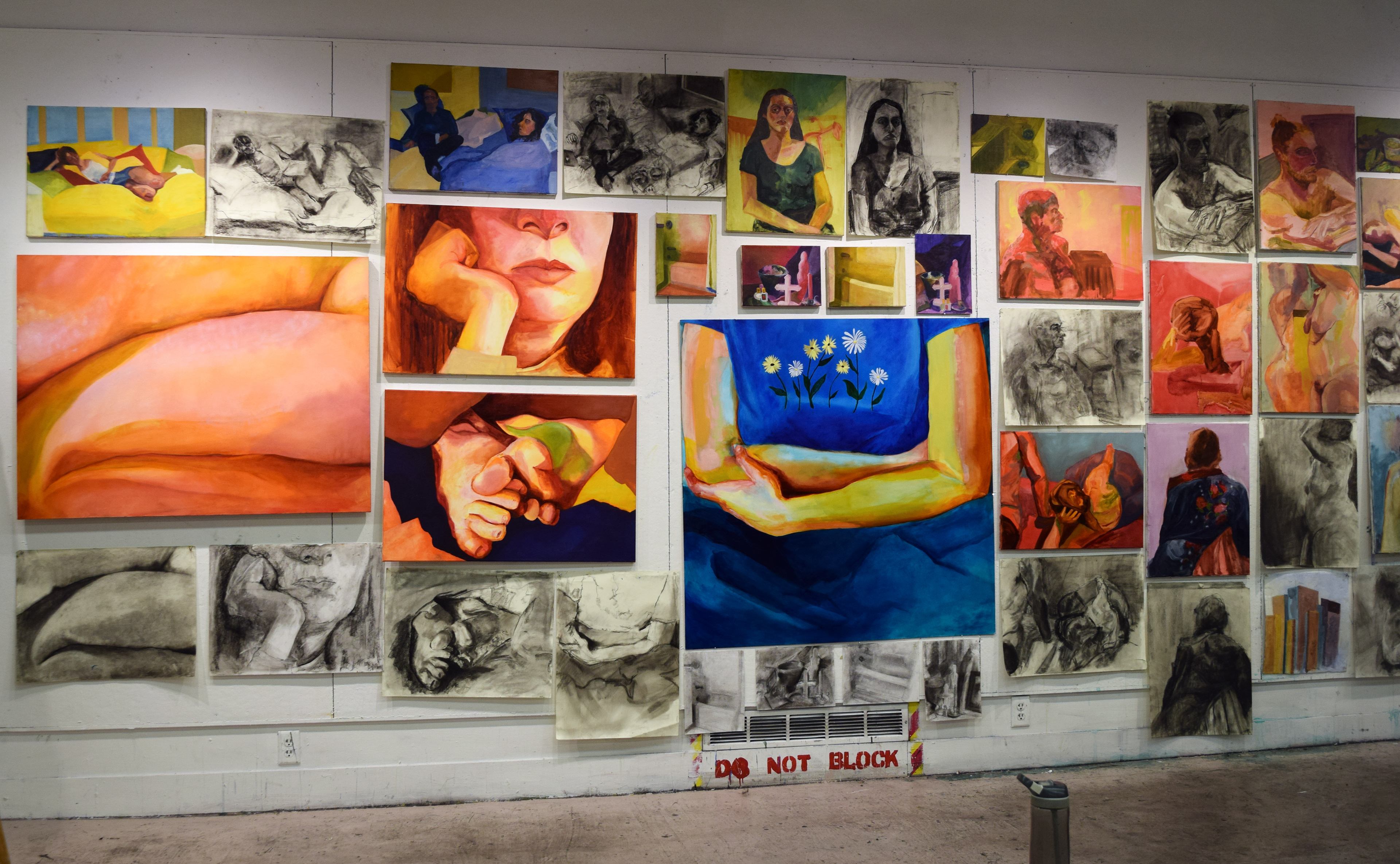 images from my final crit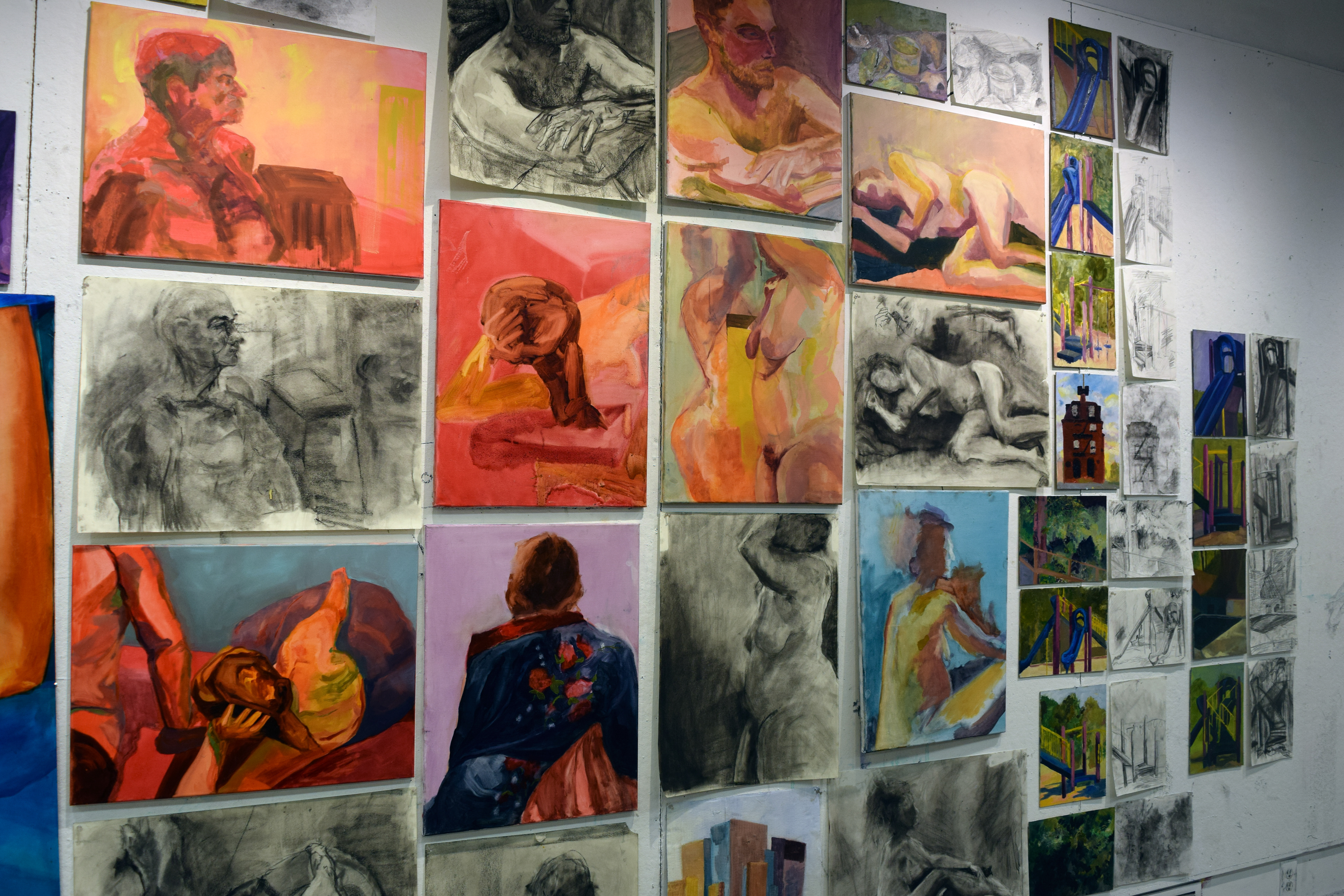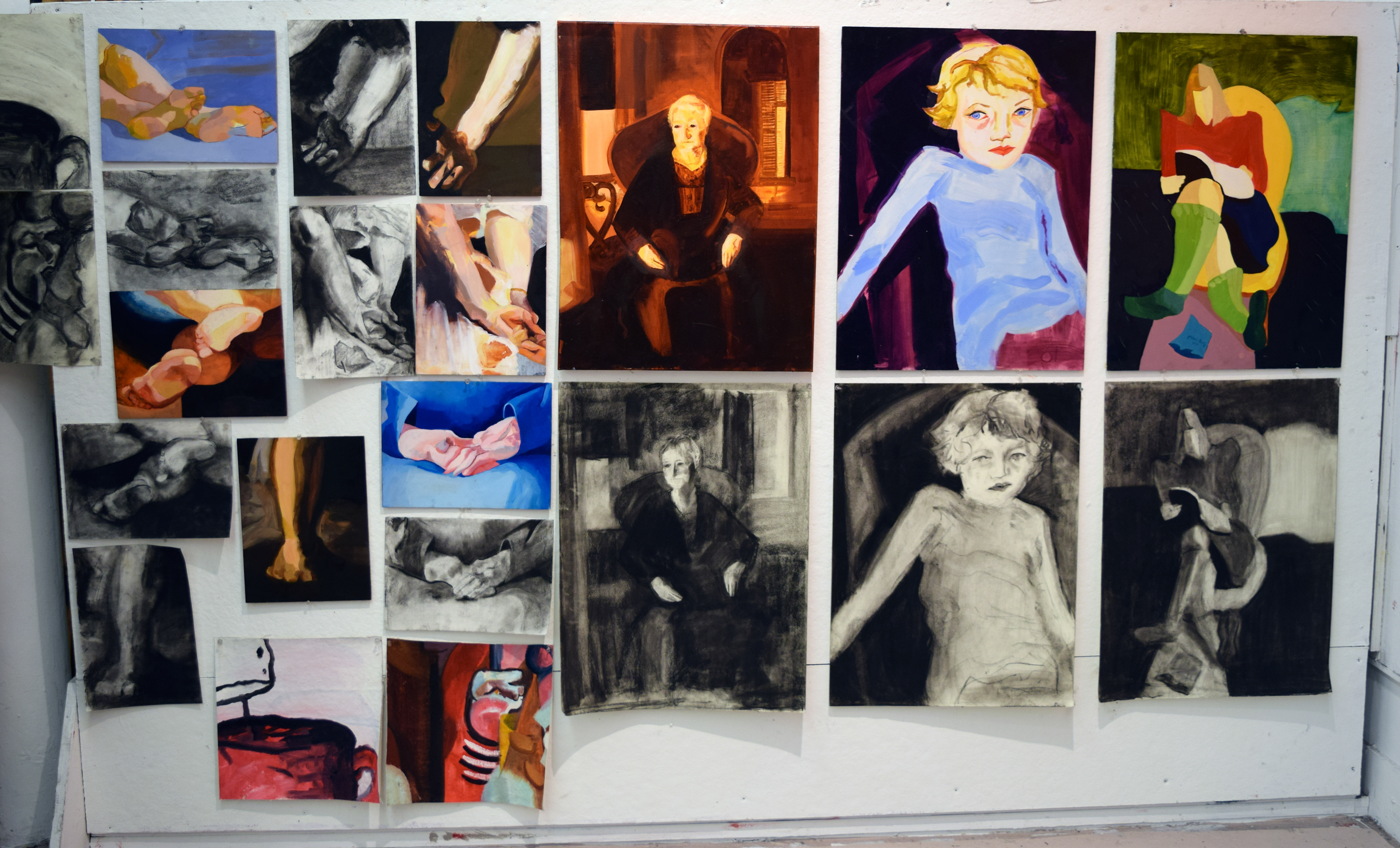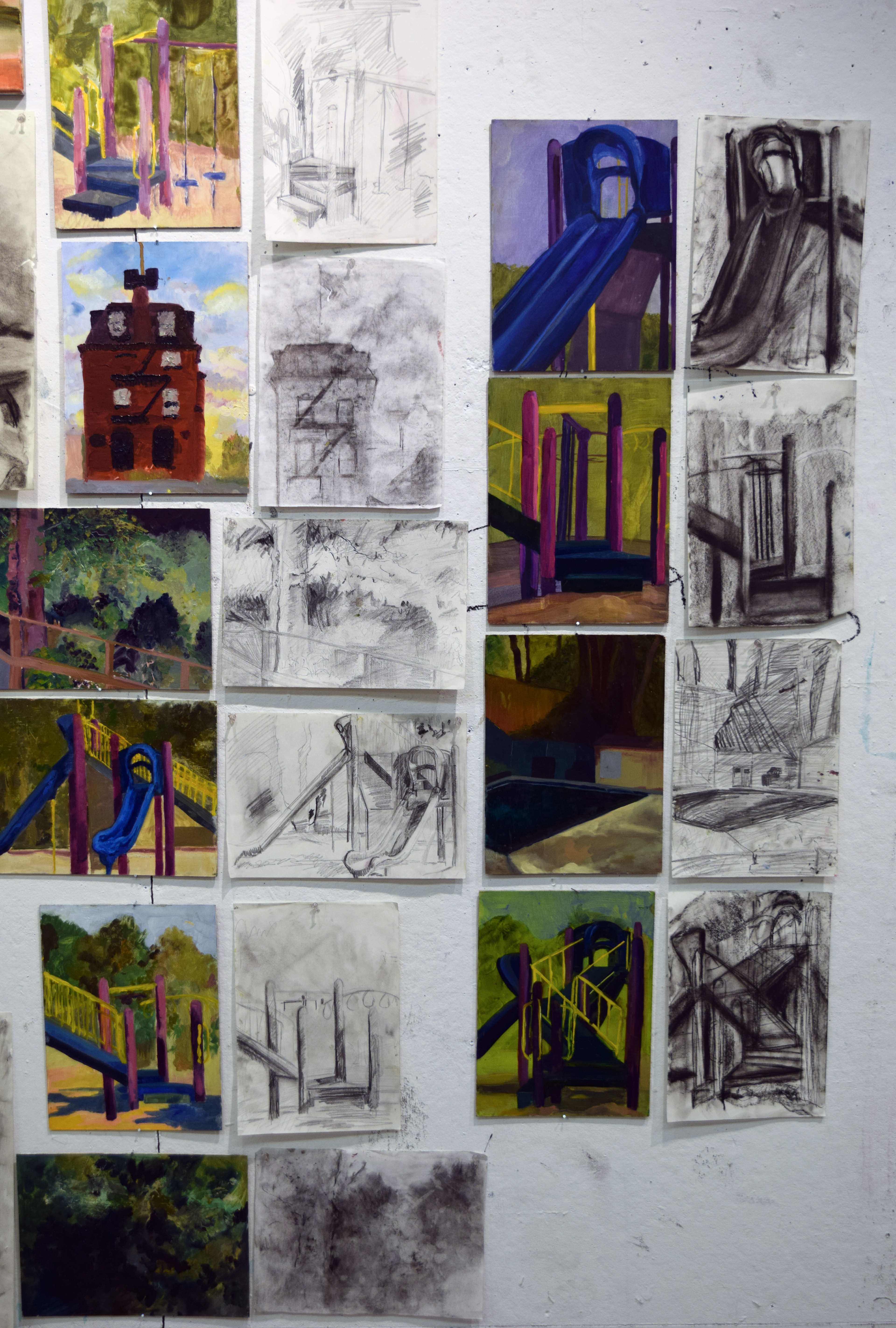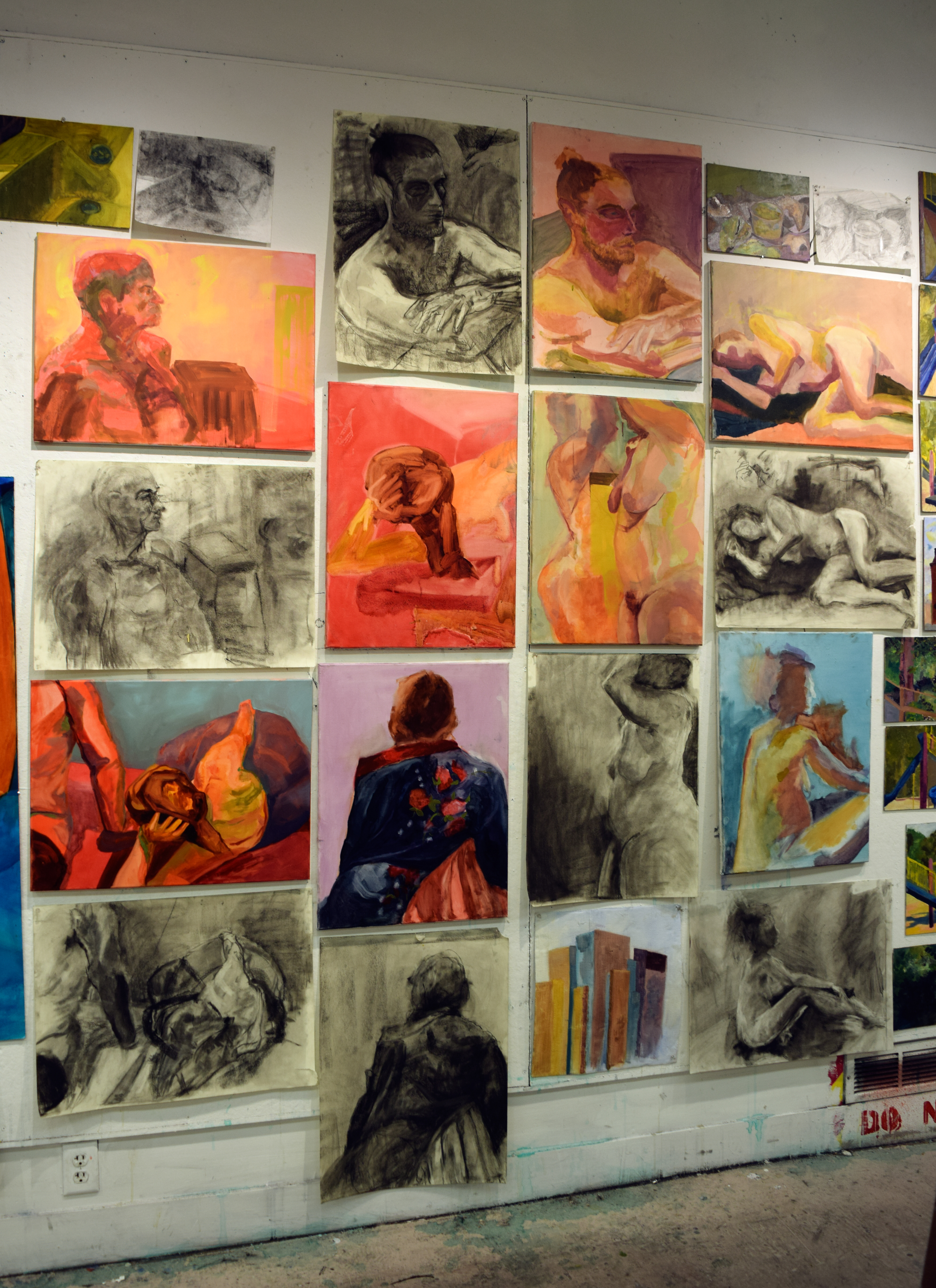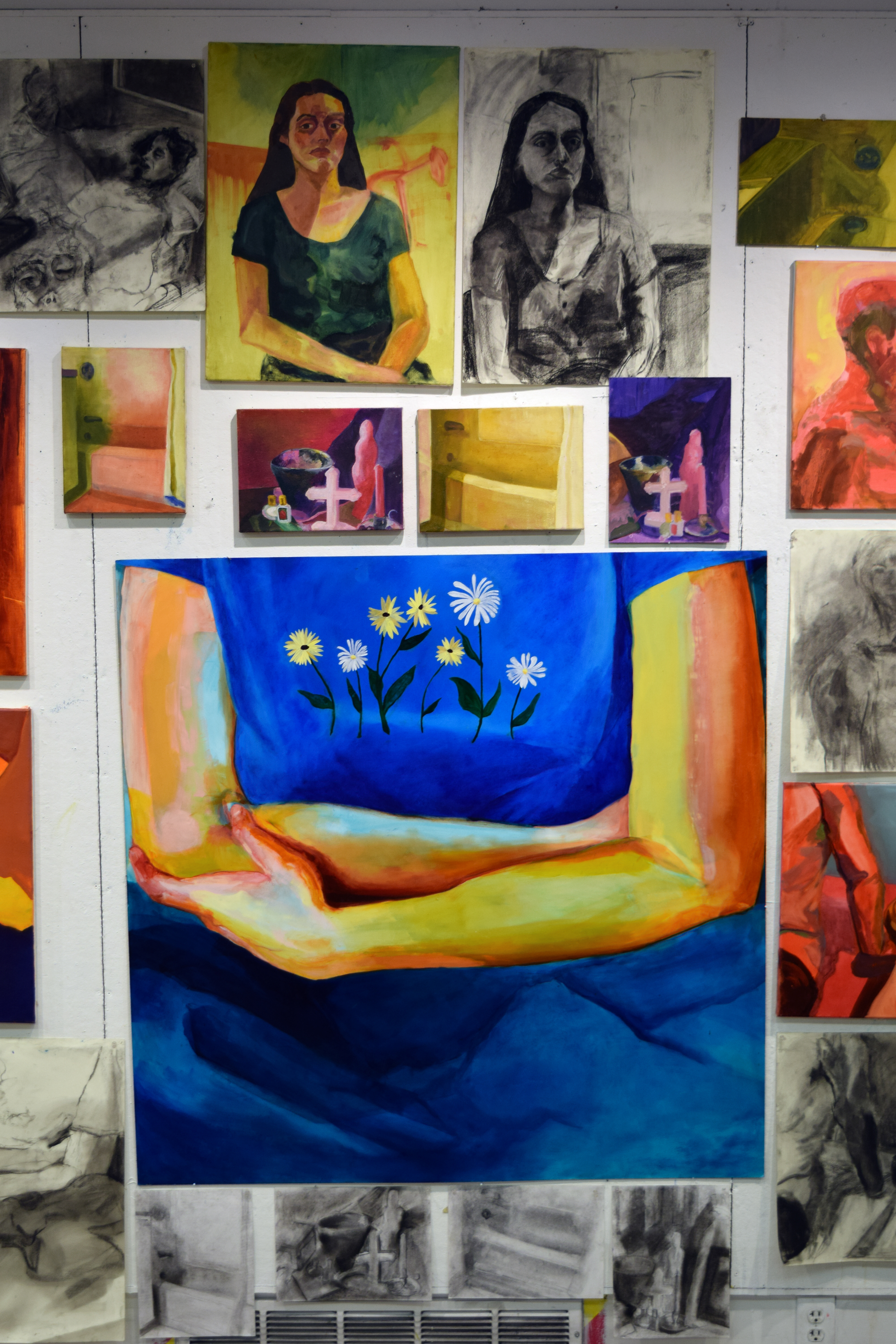 other artist copies bottom row second image in:
The Road
by Phillip Guston 1972
Mountaineers Attacked by Bears
by Henri Victor Gabriel Le Fauconnier 1910-1912