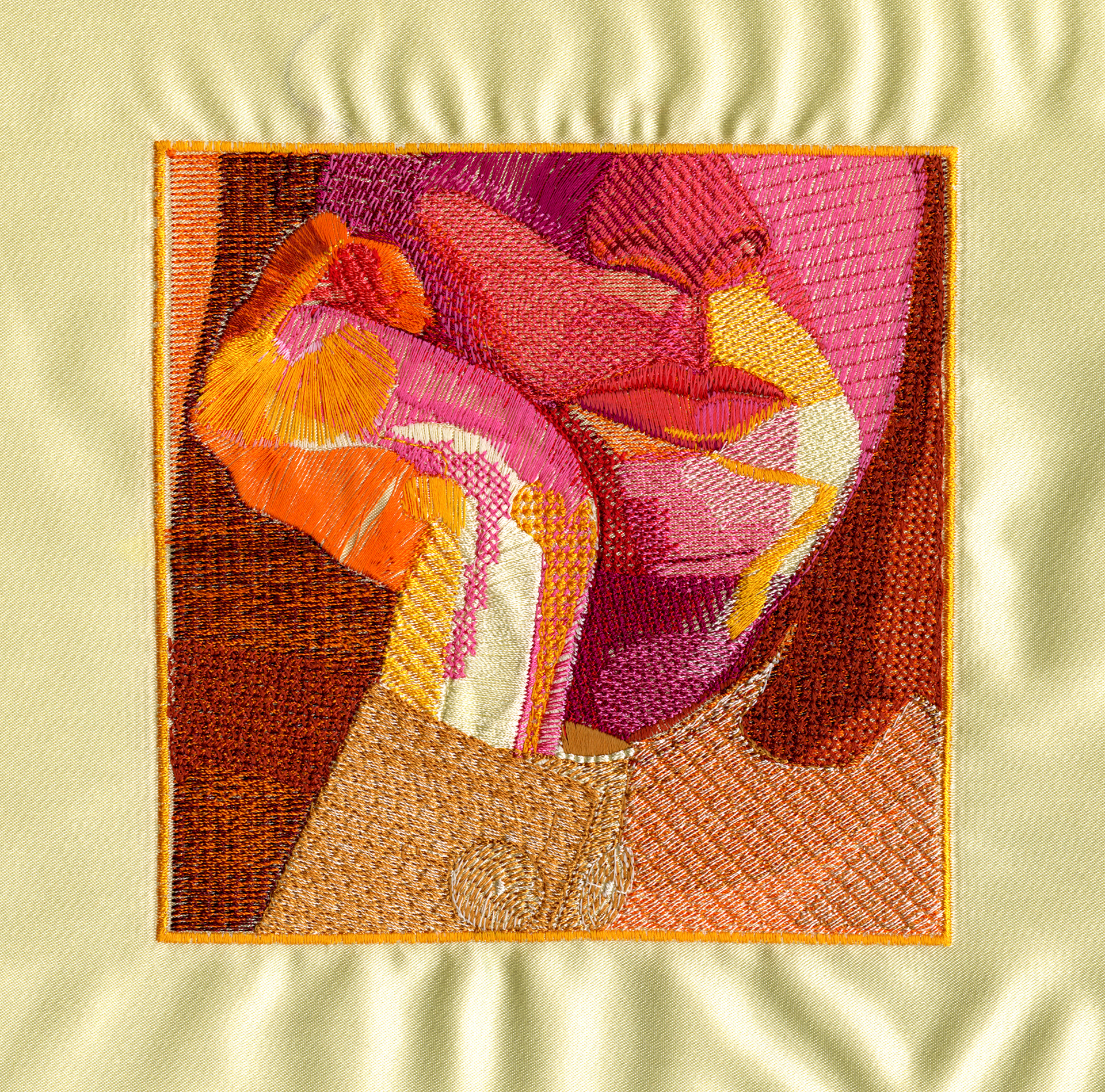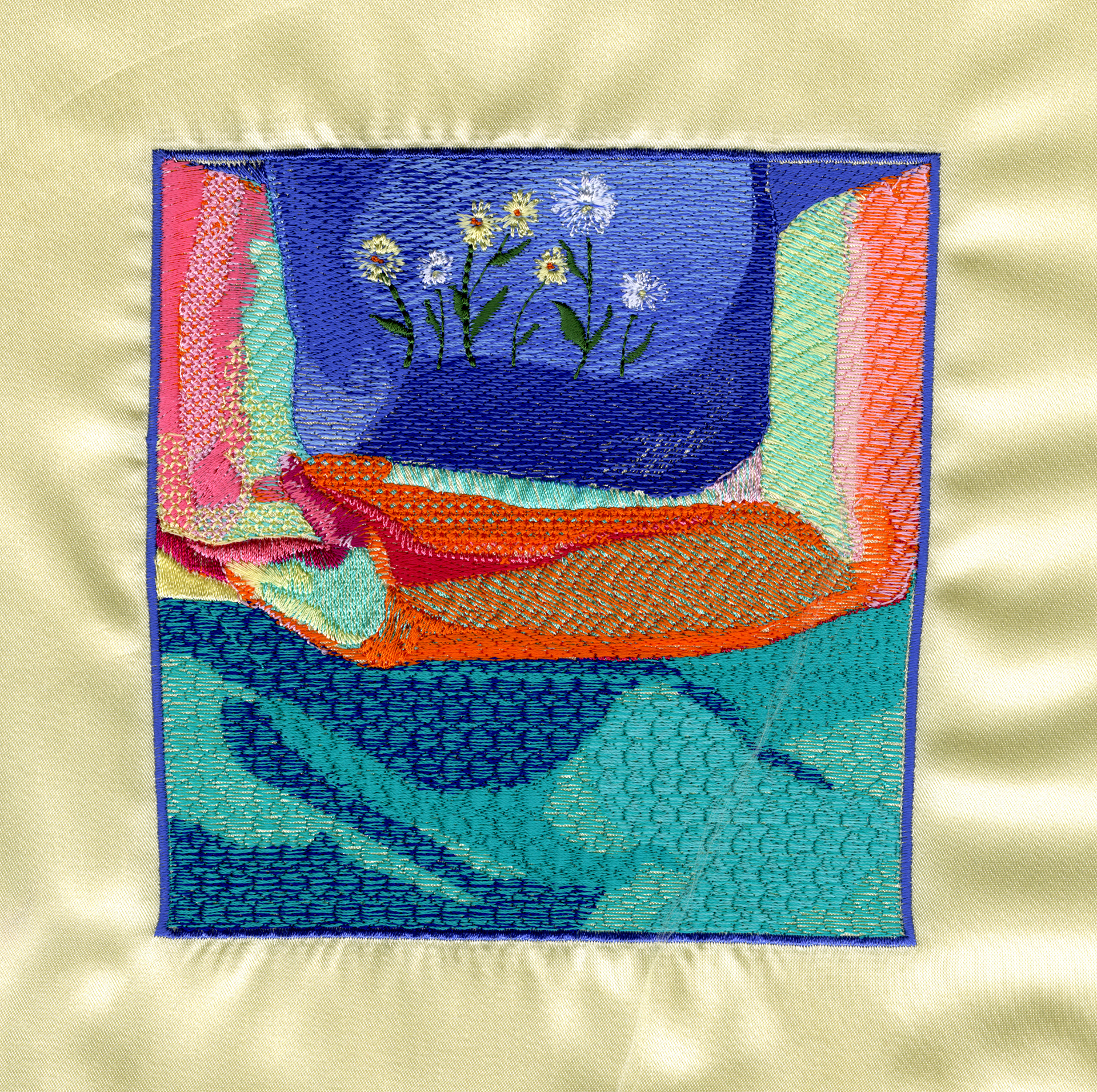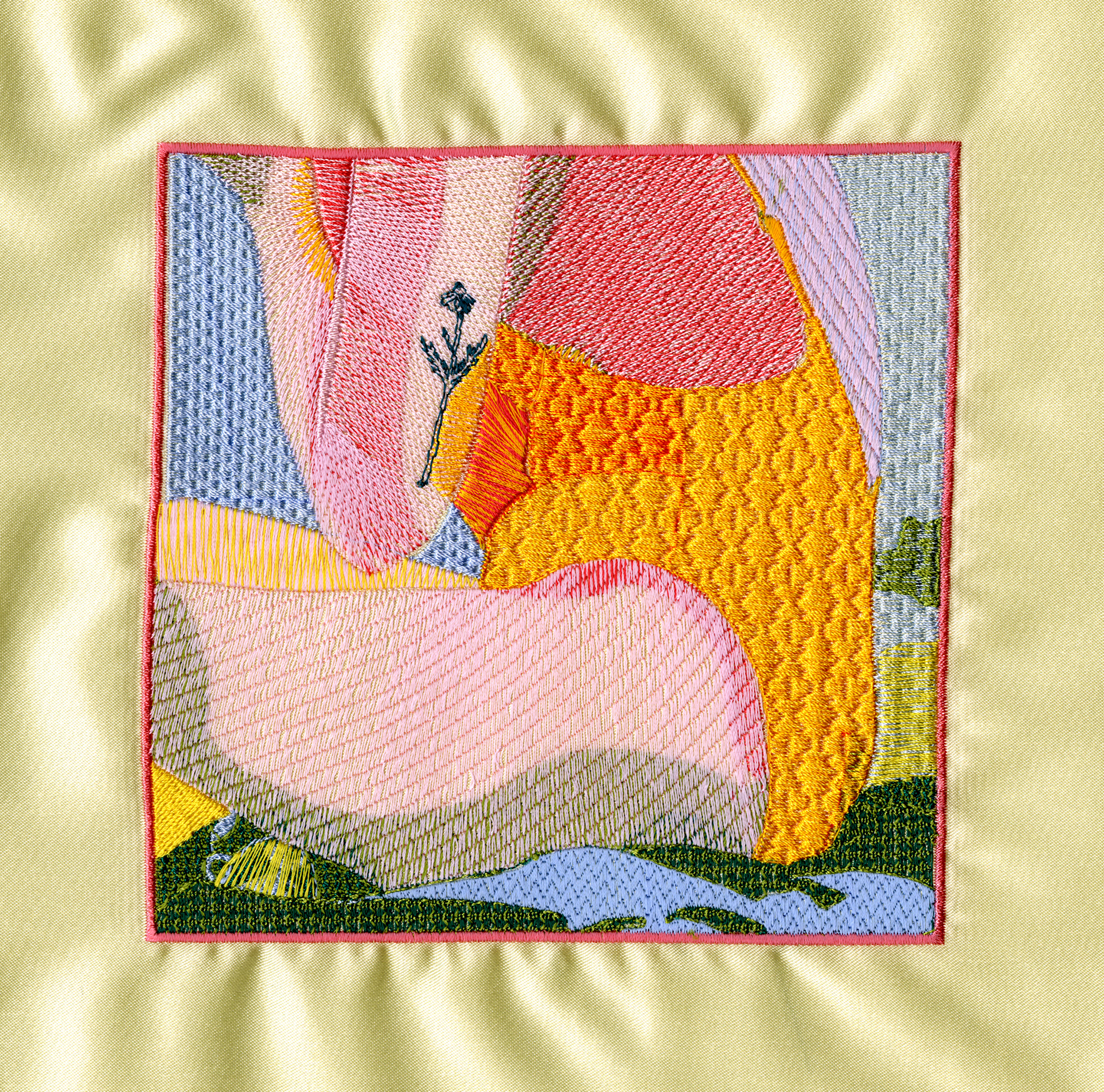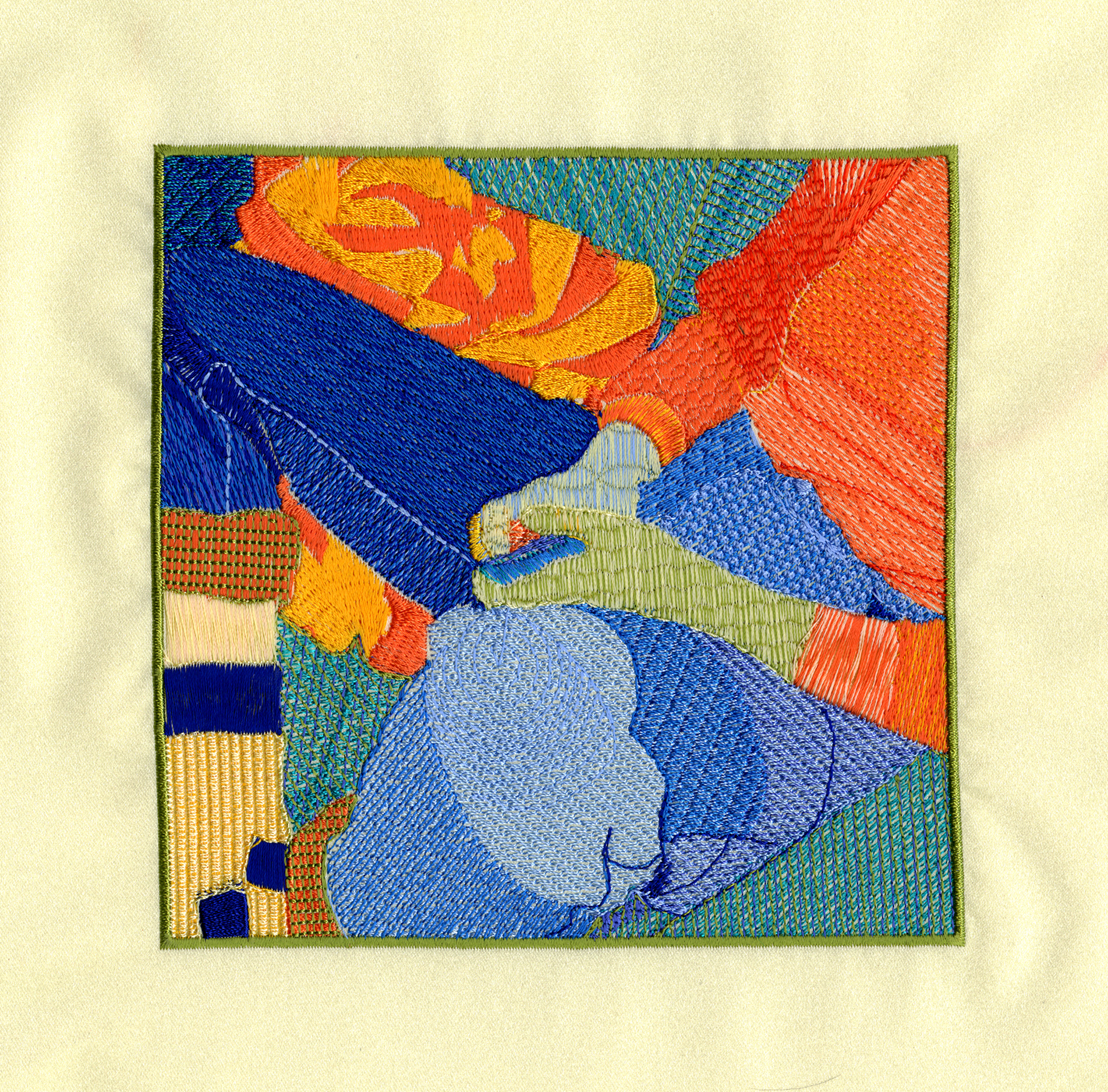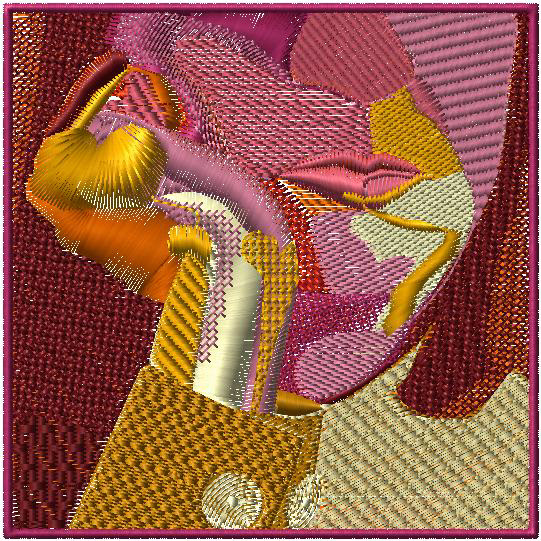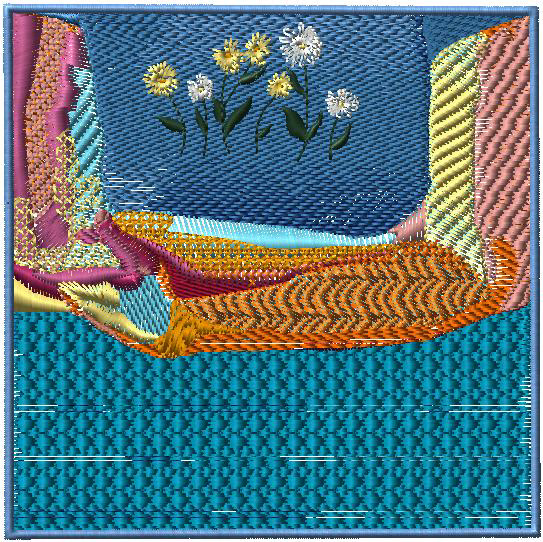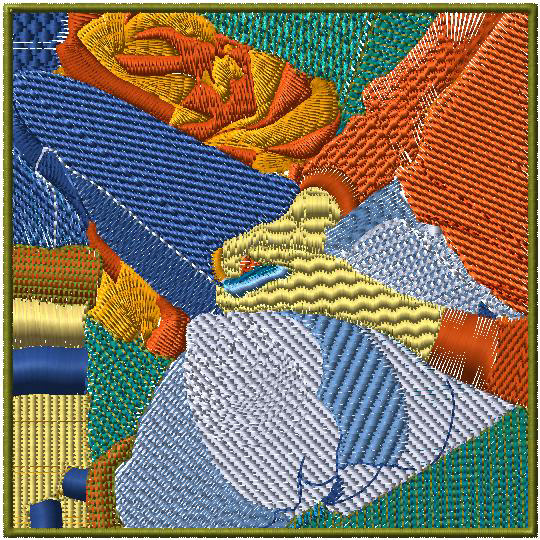 Images of my PXF embroidery files and their sewn counterparts. Each of these became a page in my Pillow Book (below). The images are compositions pulled from my previous paintings and photographs.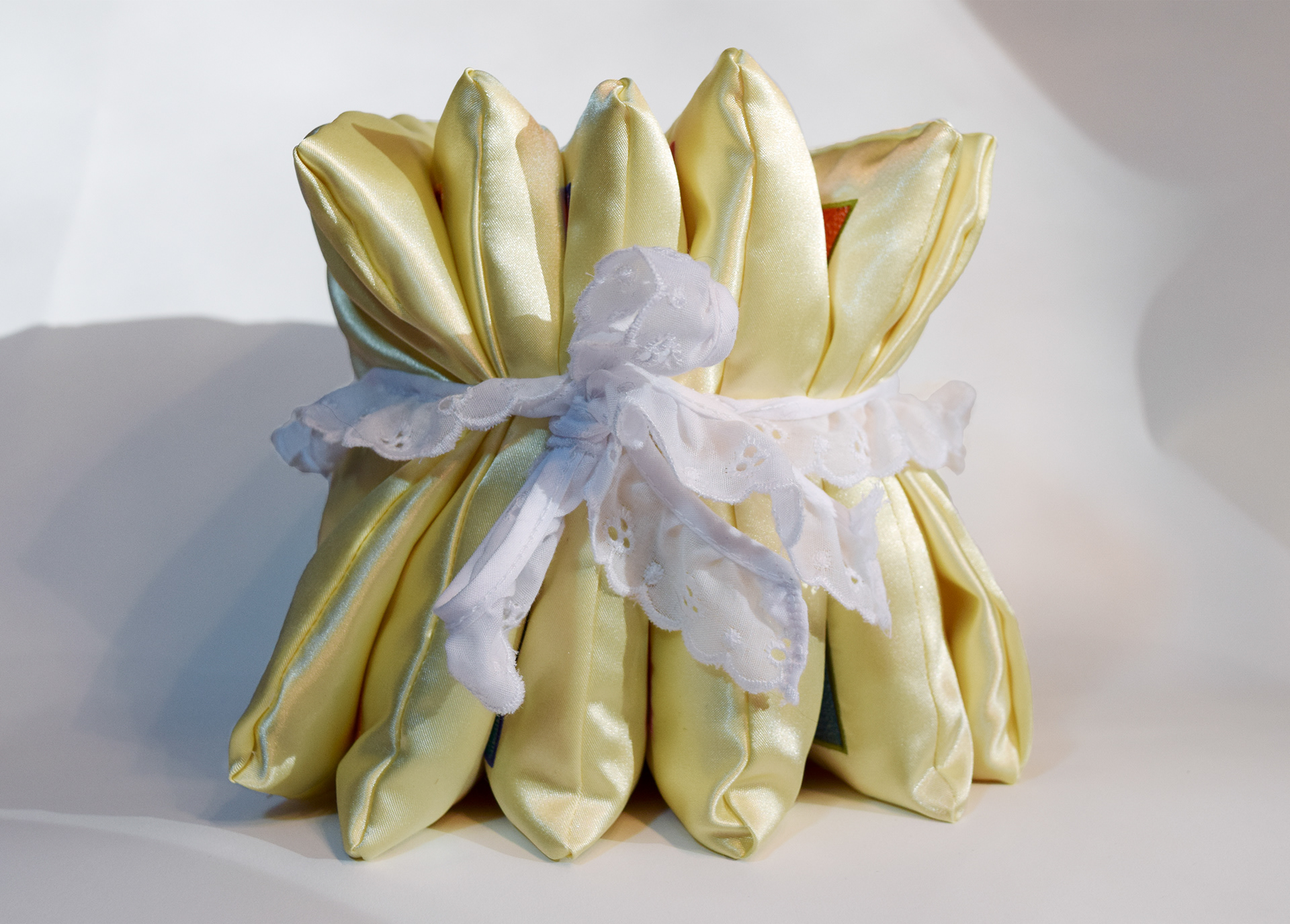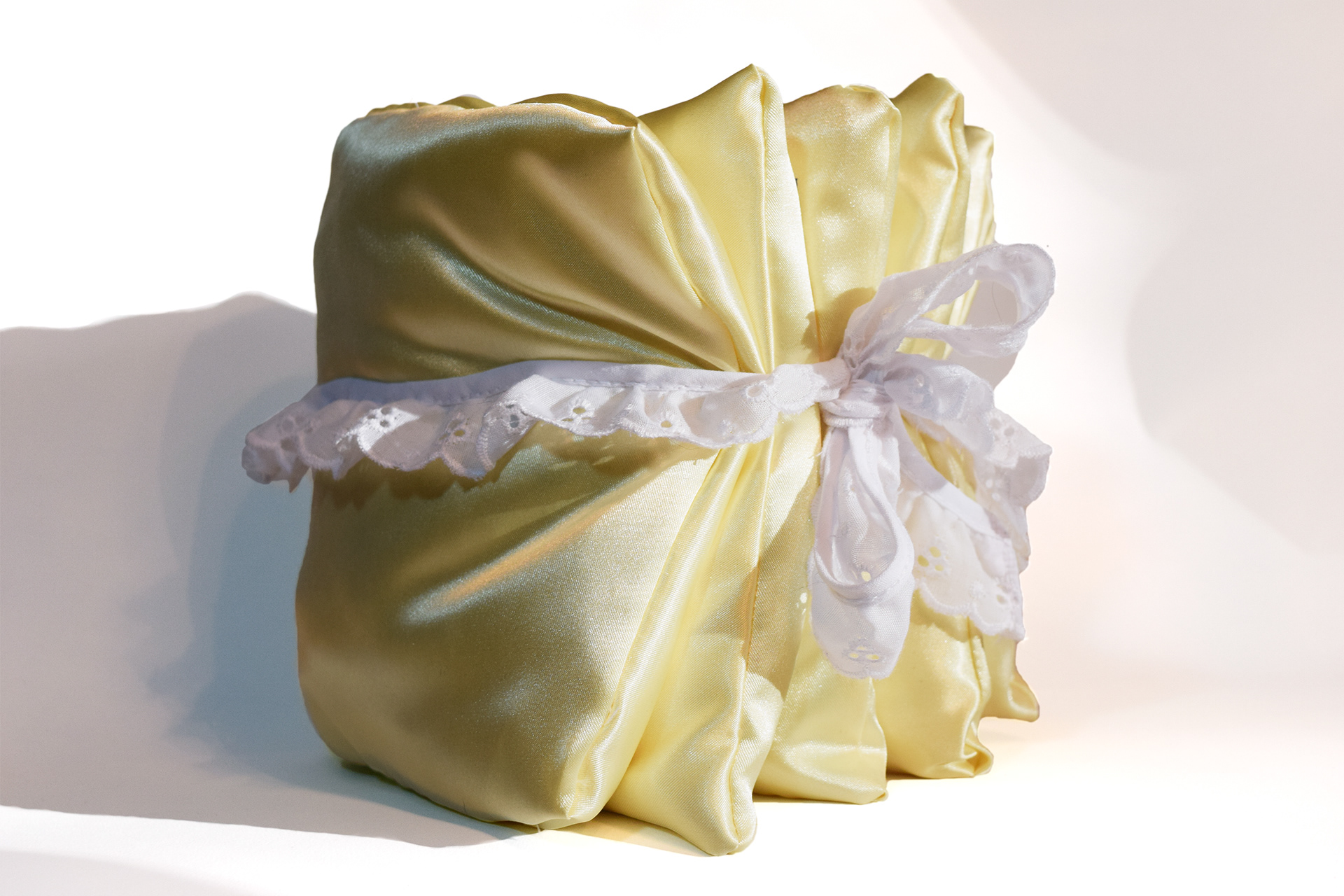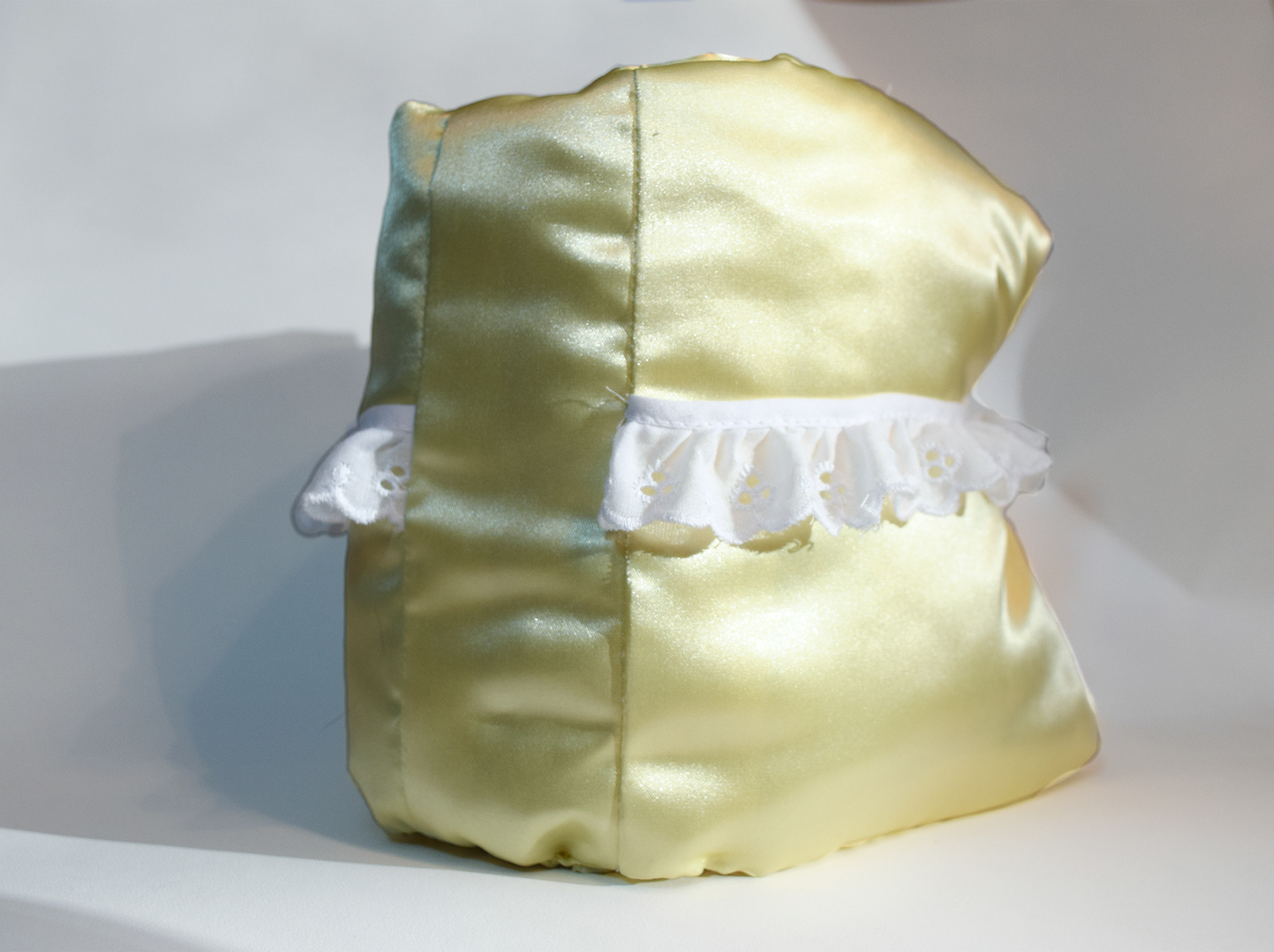 Each embroidery is 5.5" x 5.5" and each page is approximately 6.5" x 6.5". The book is made of satin and a cotton ribbon.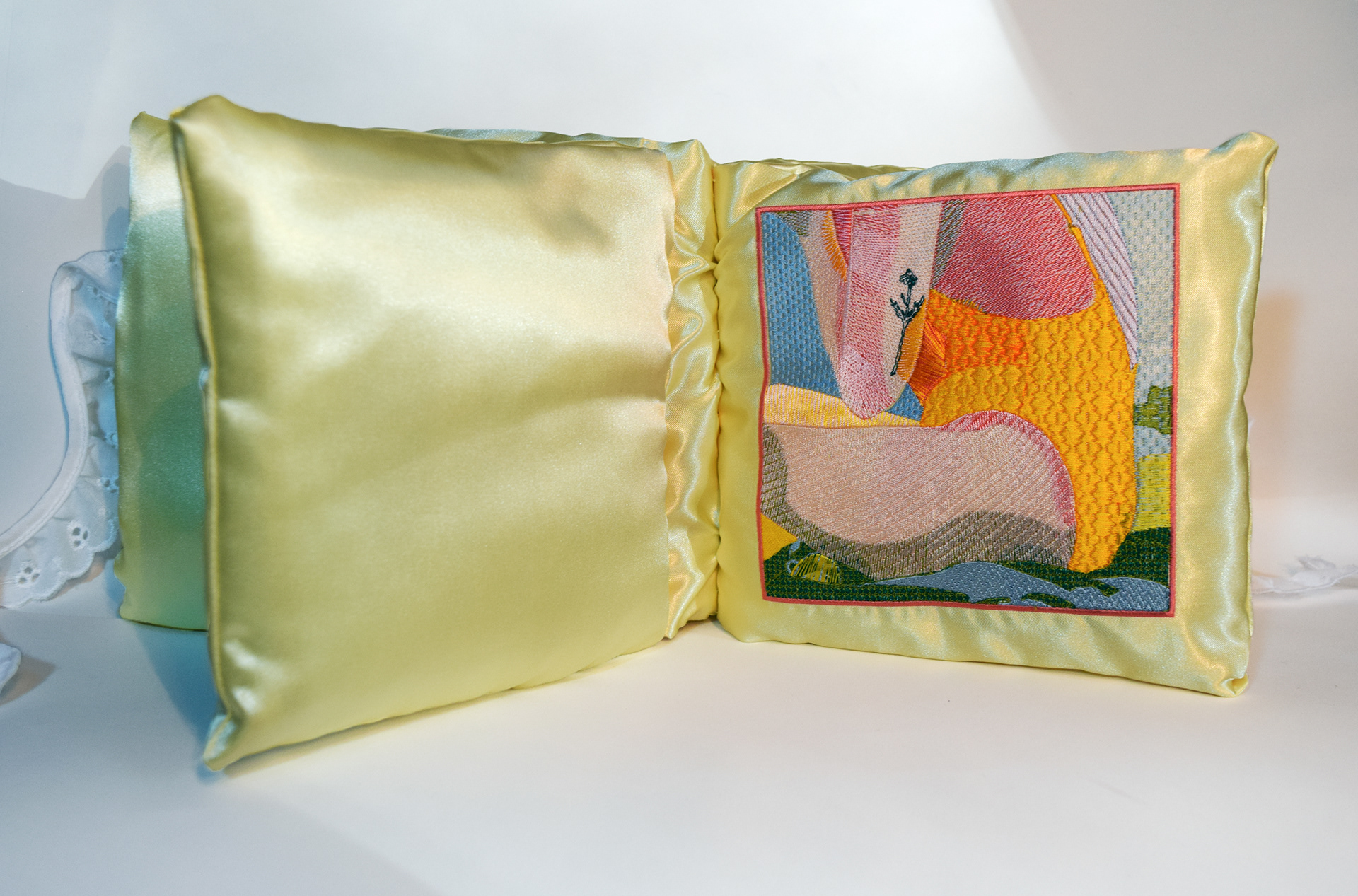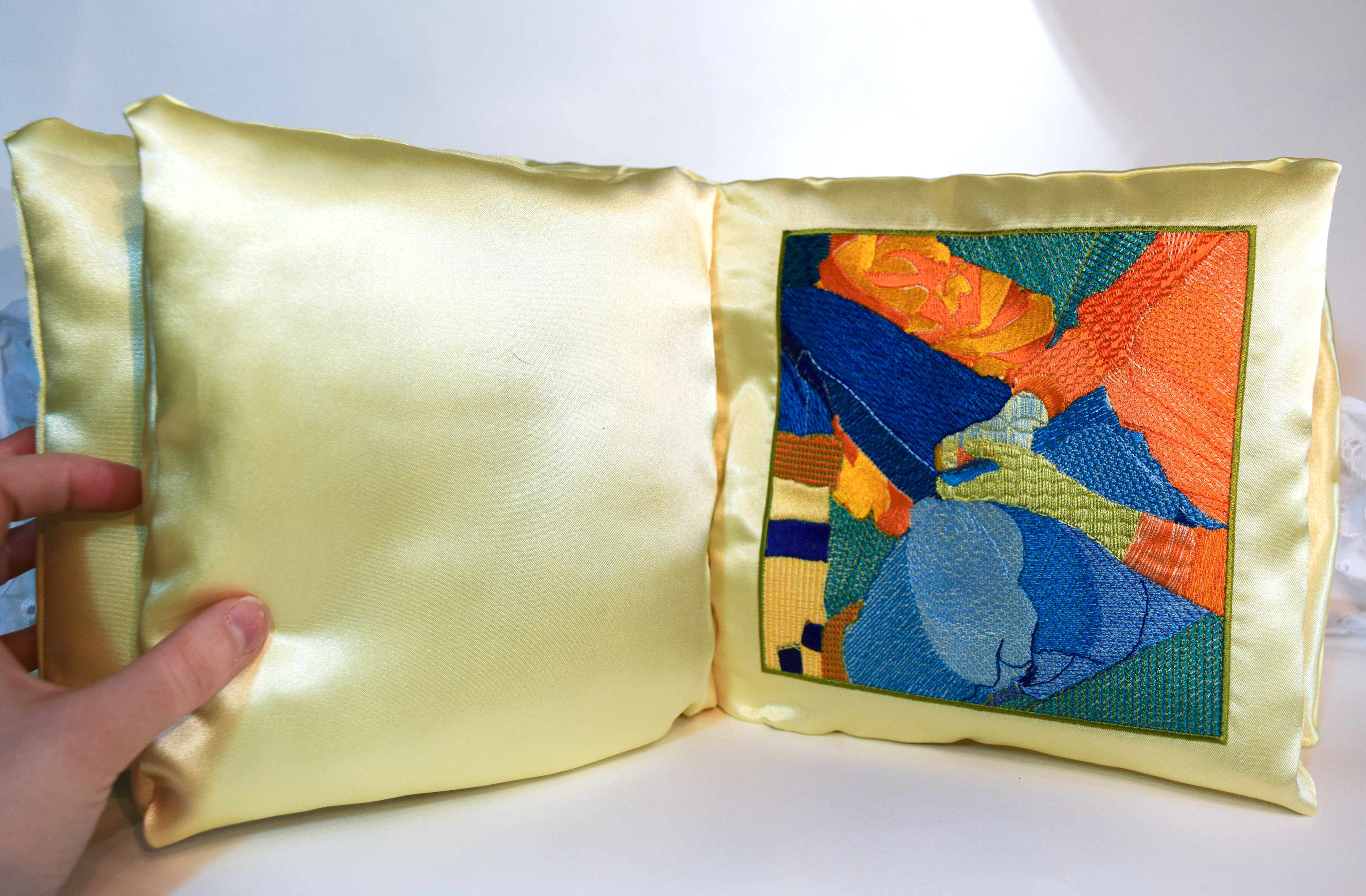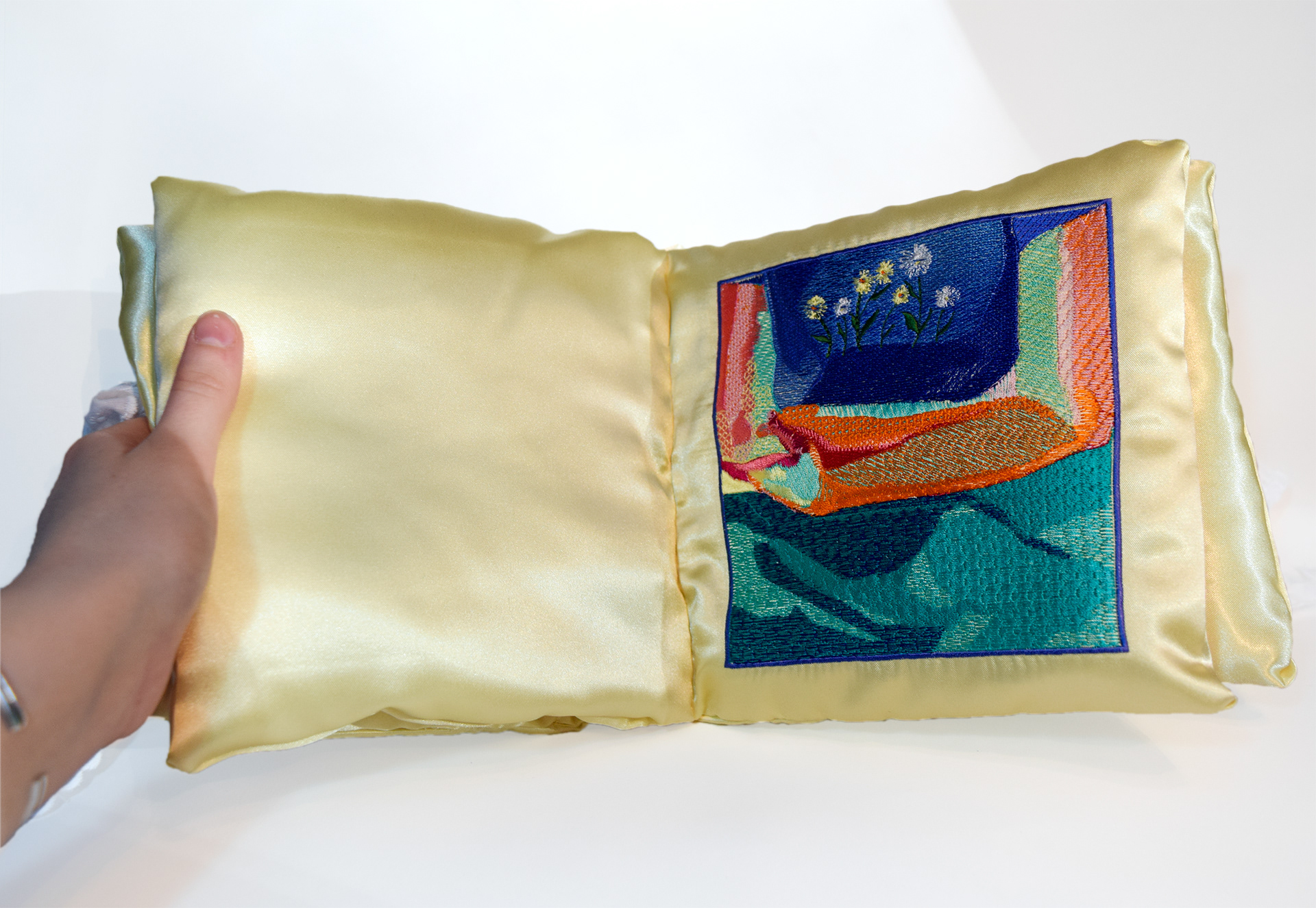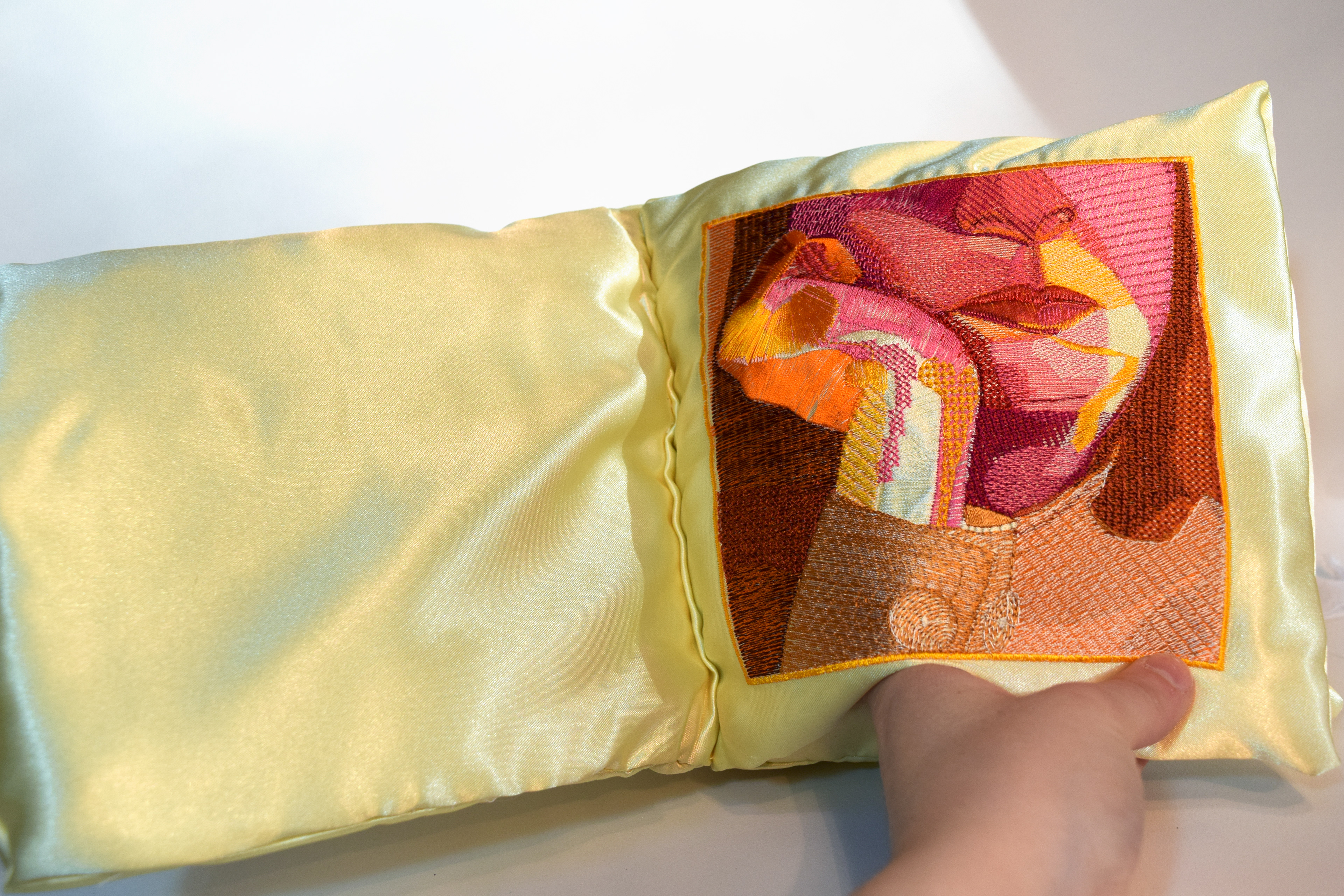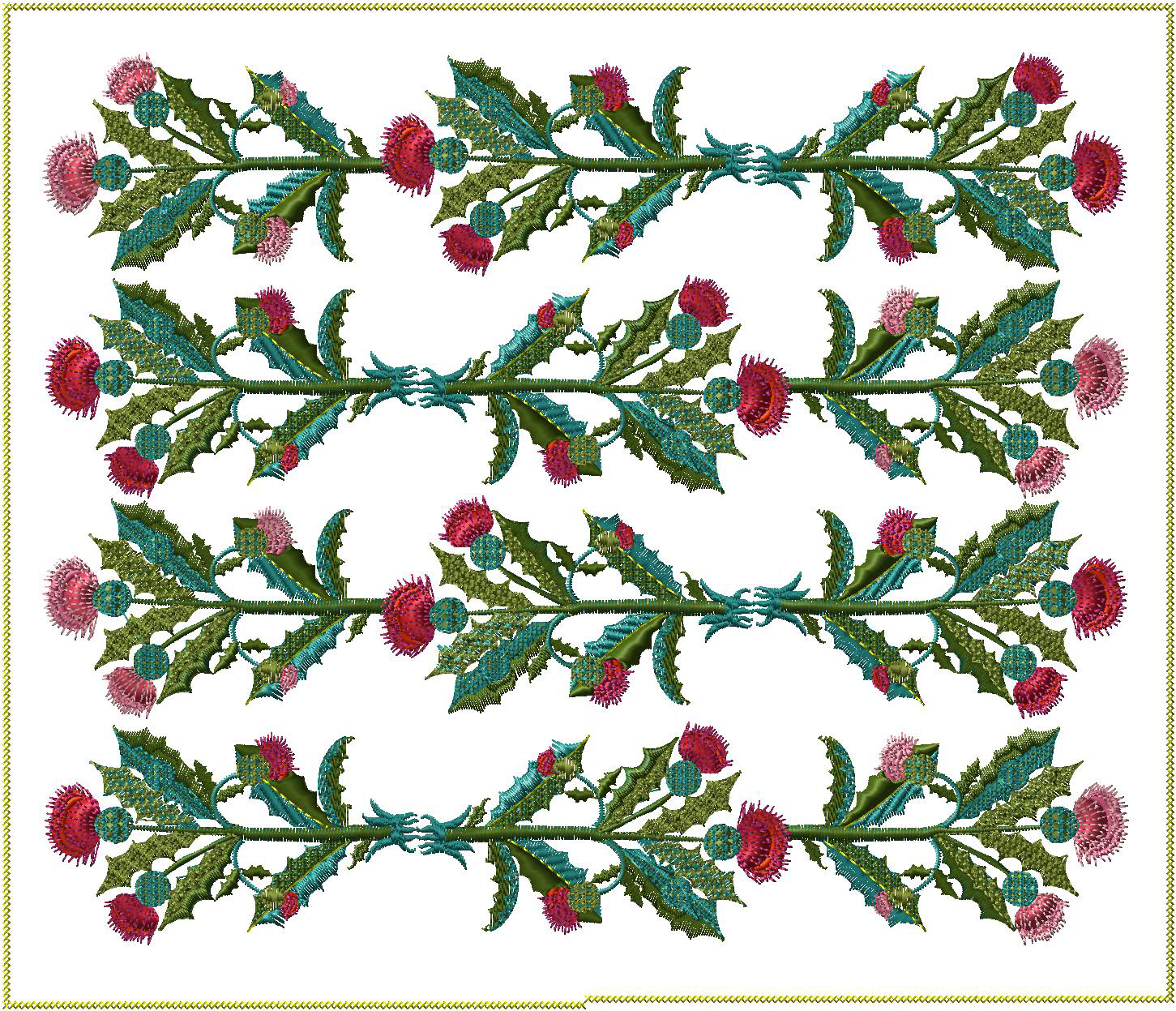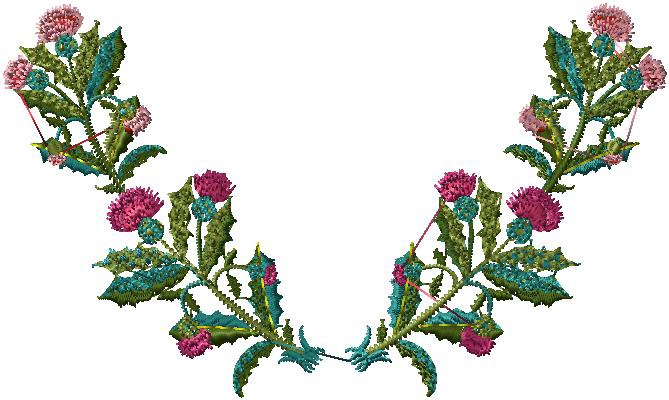 Images of a few different versions of my flower file based on a page in The Tutor Patter Book ca. 1520-1530
A final

sewn test version of my flower border file–aproximately 14" x 2.5". Below is my flower's final form as a backpack that I designed and sewed–9" x 7.5" x 4". The flower embroidery is 6.5" x 4". The bag is constructed of linen, canvas, and lining.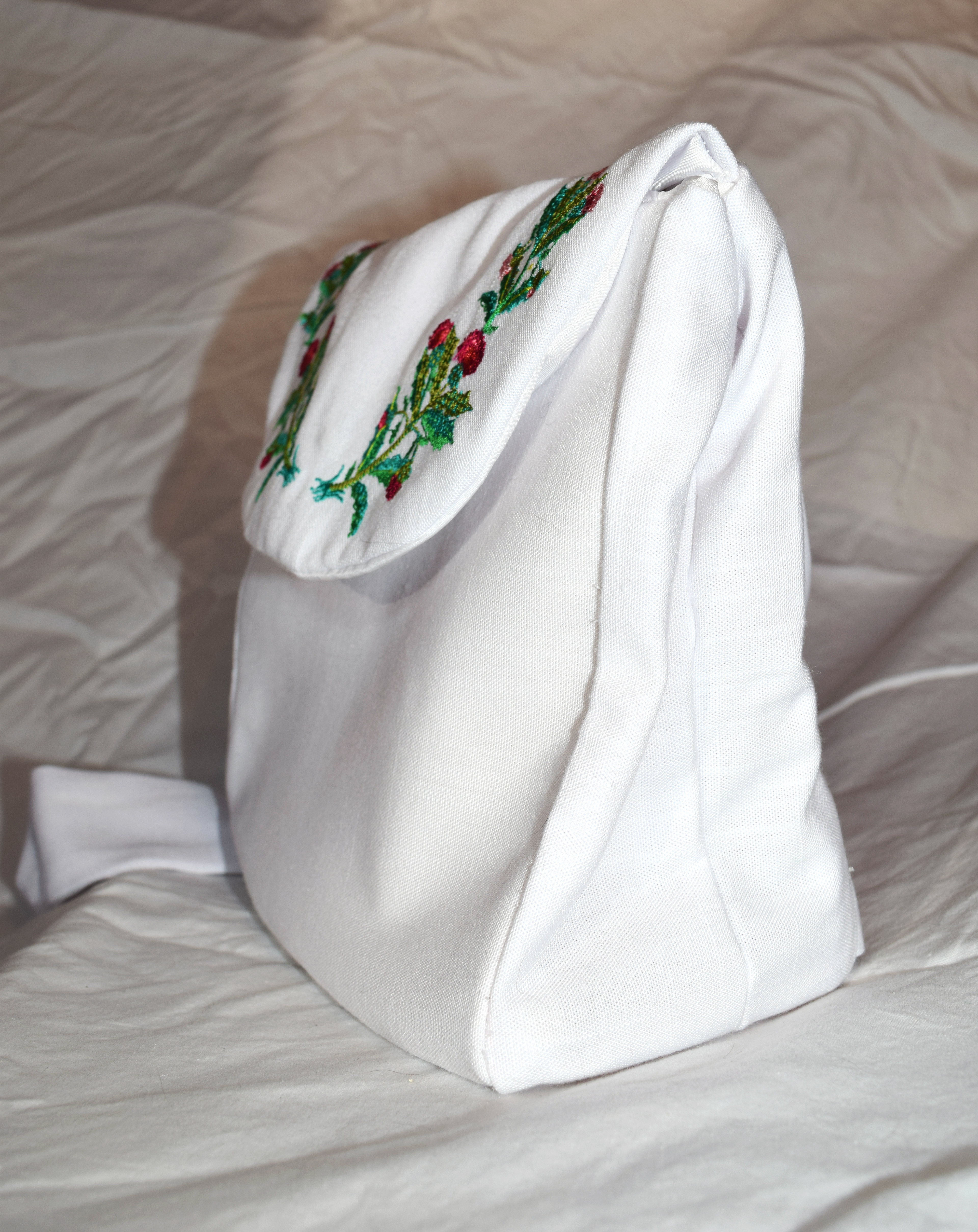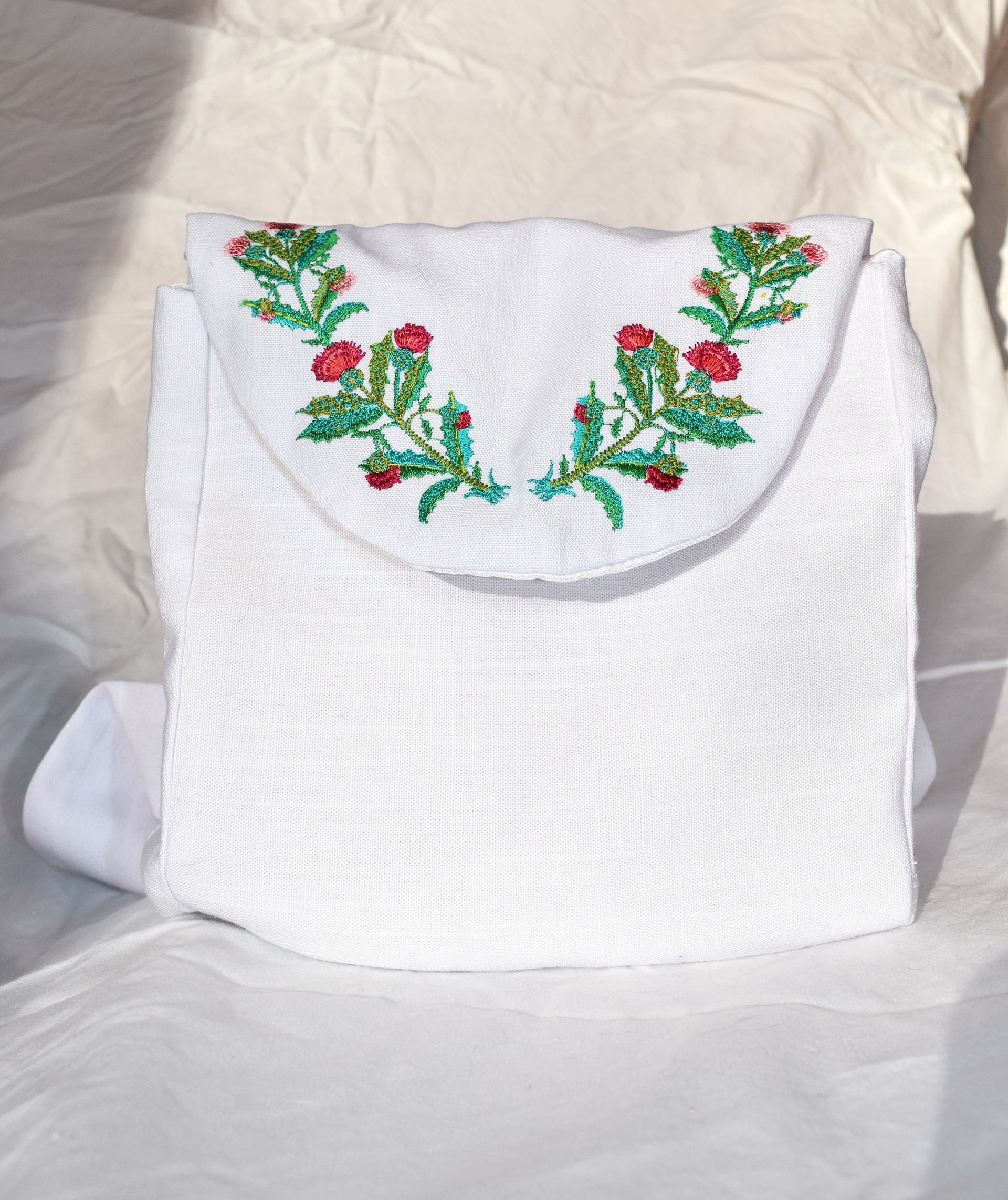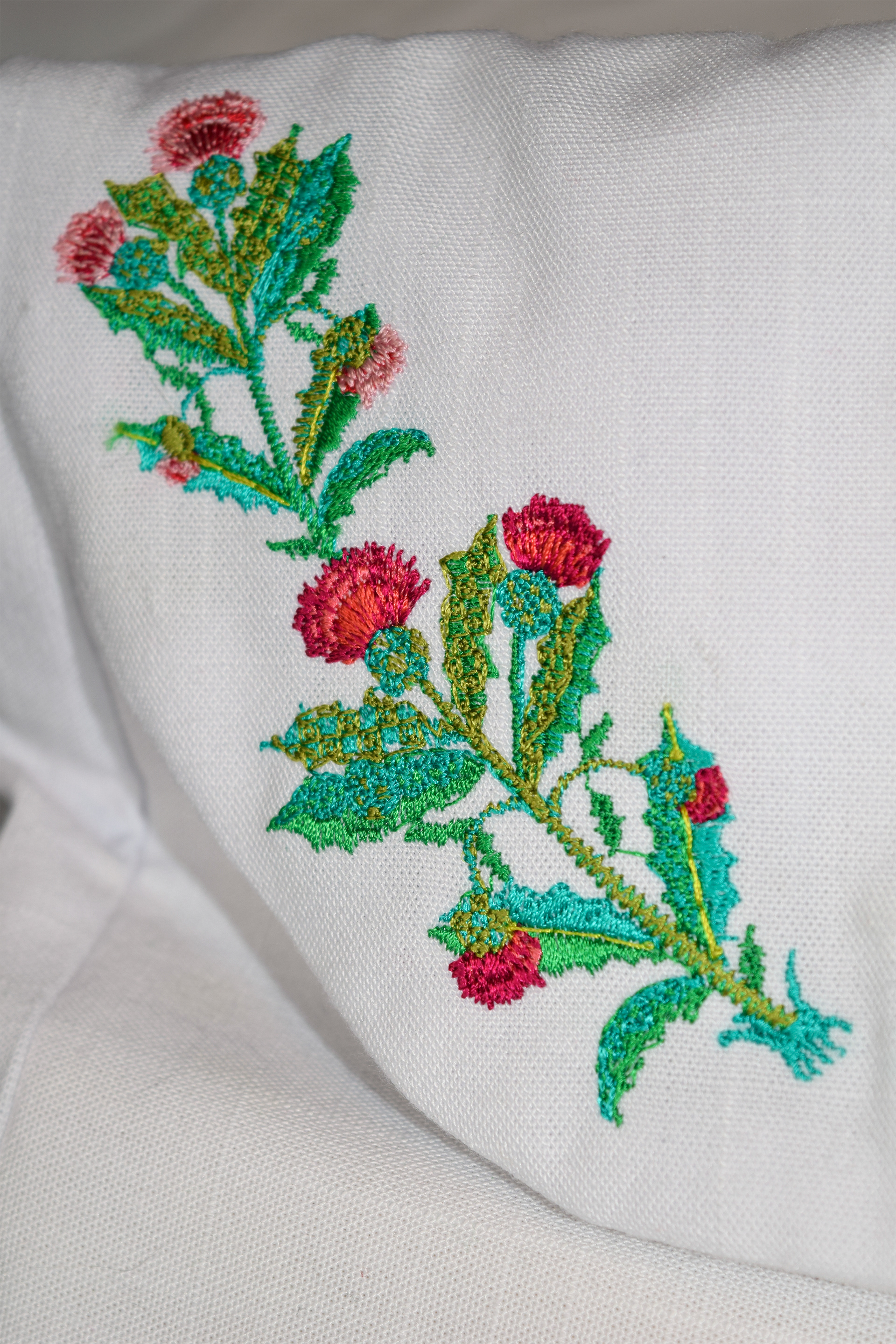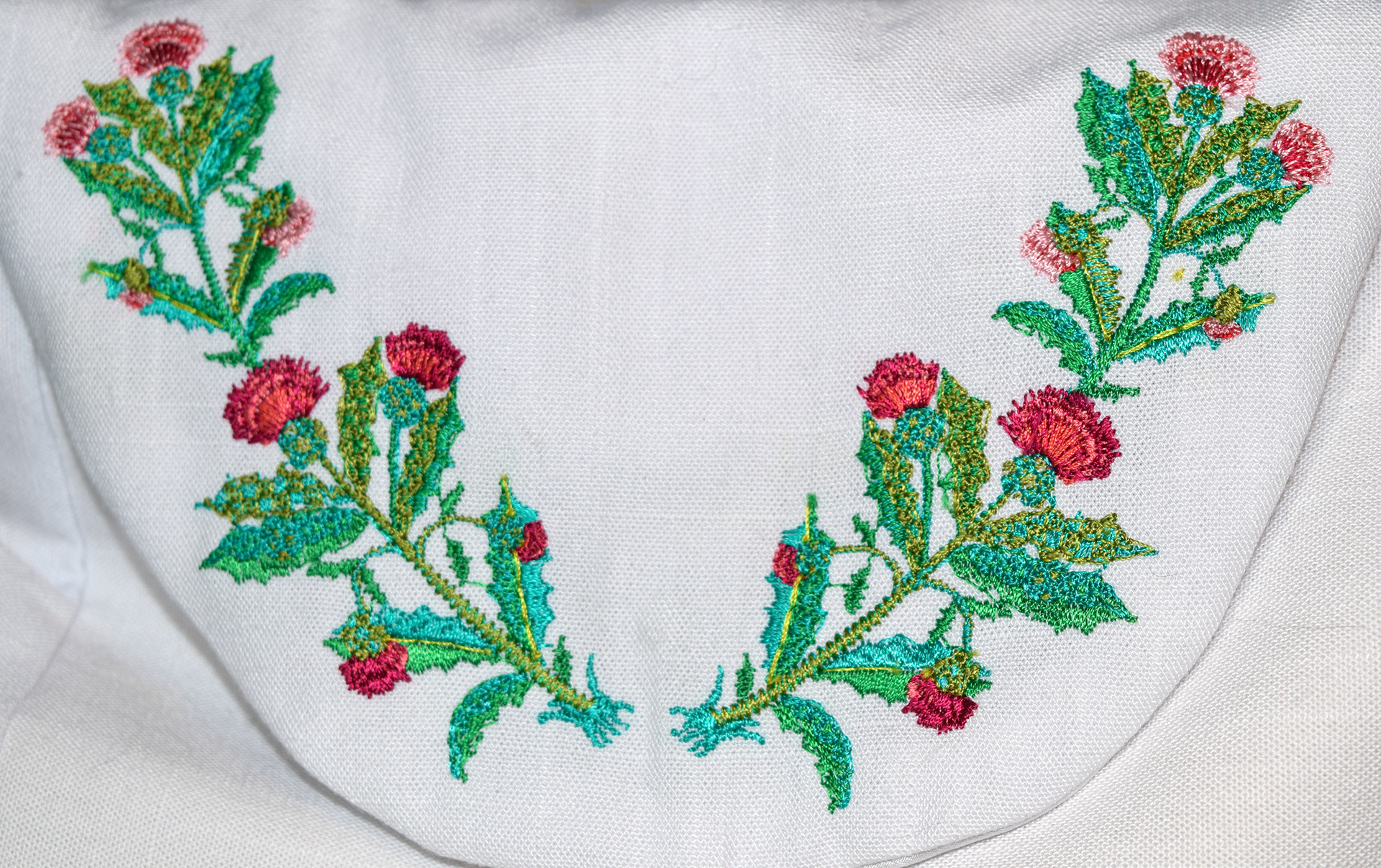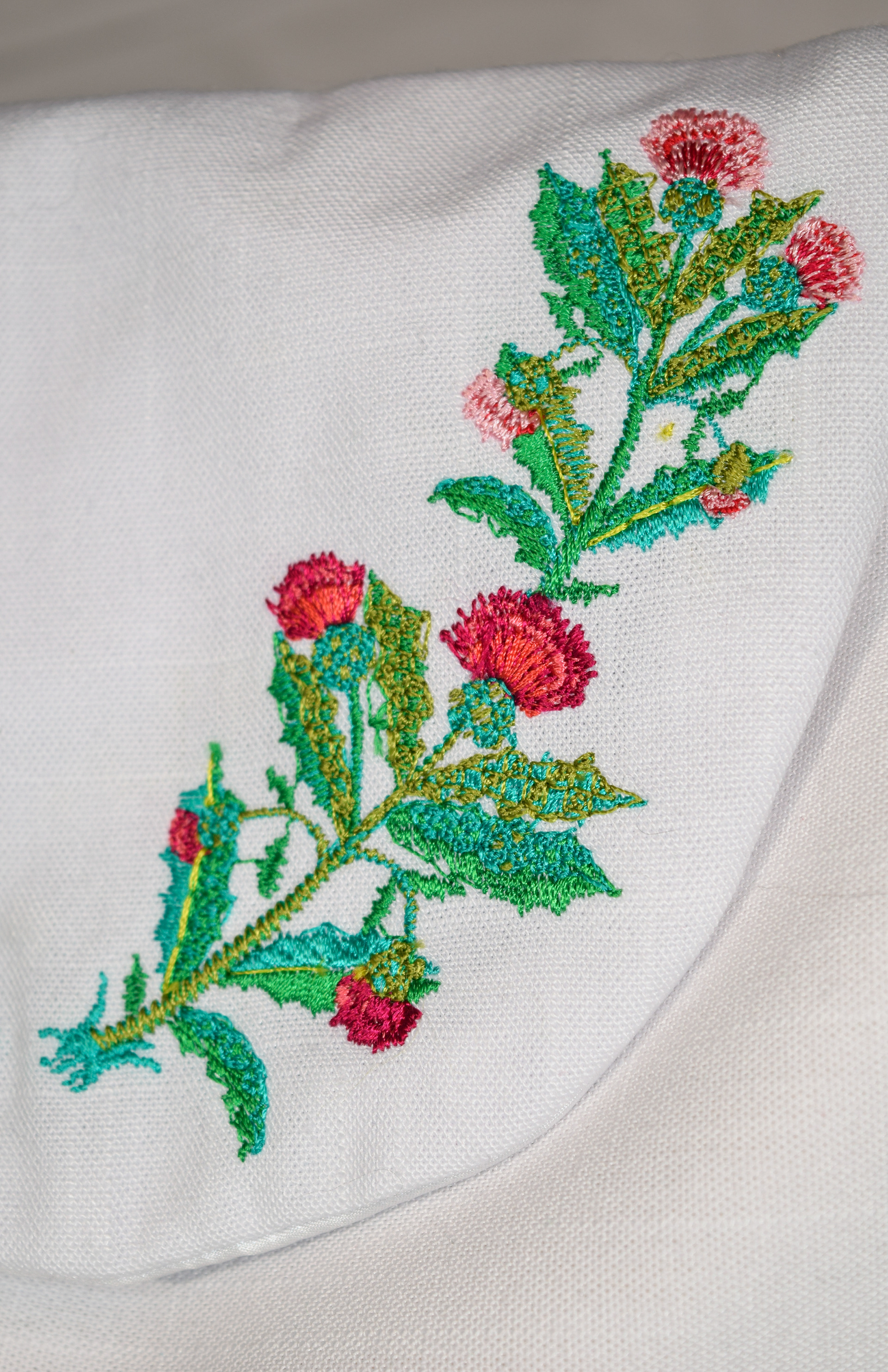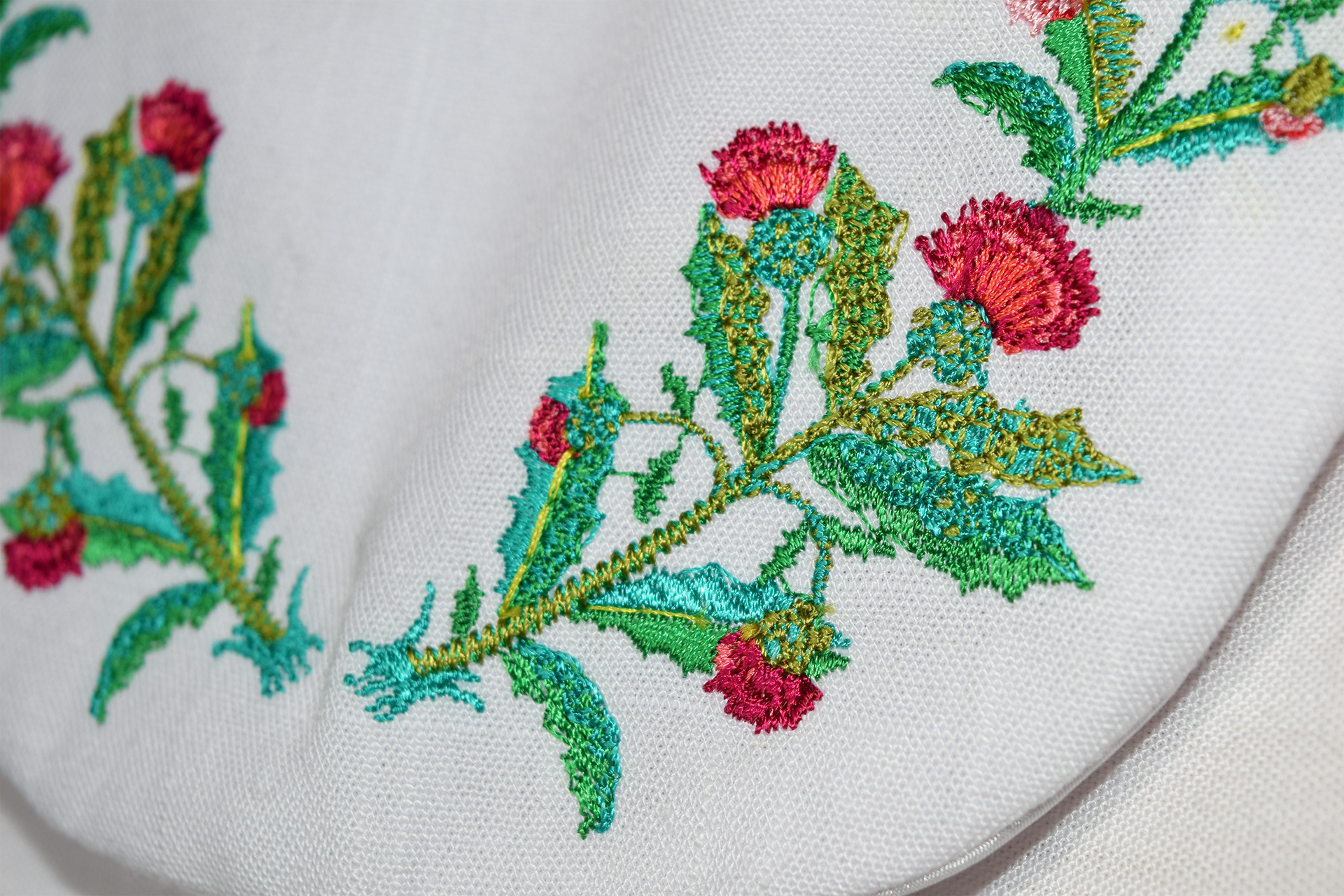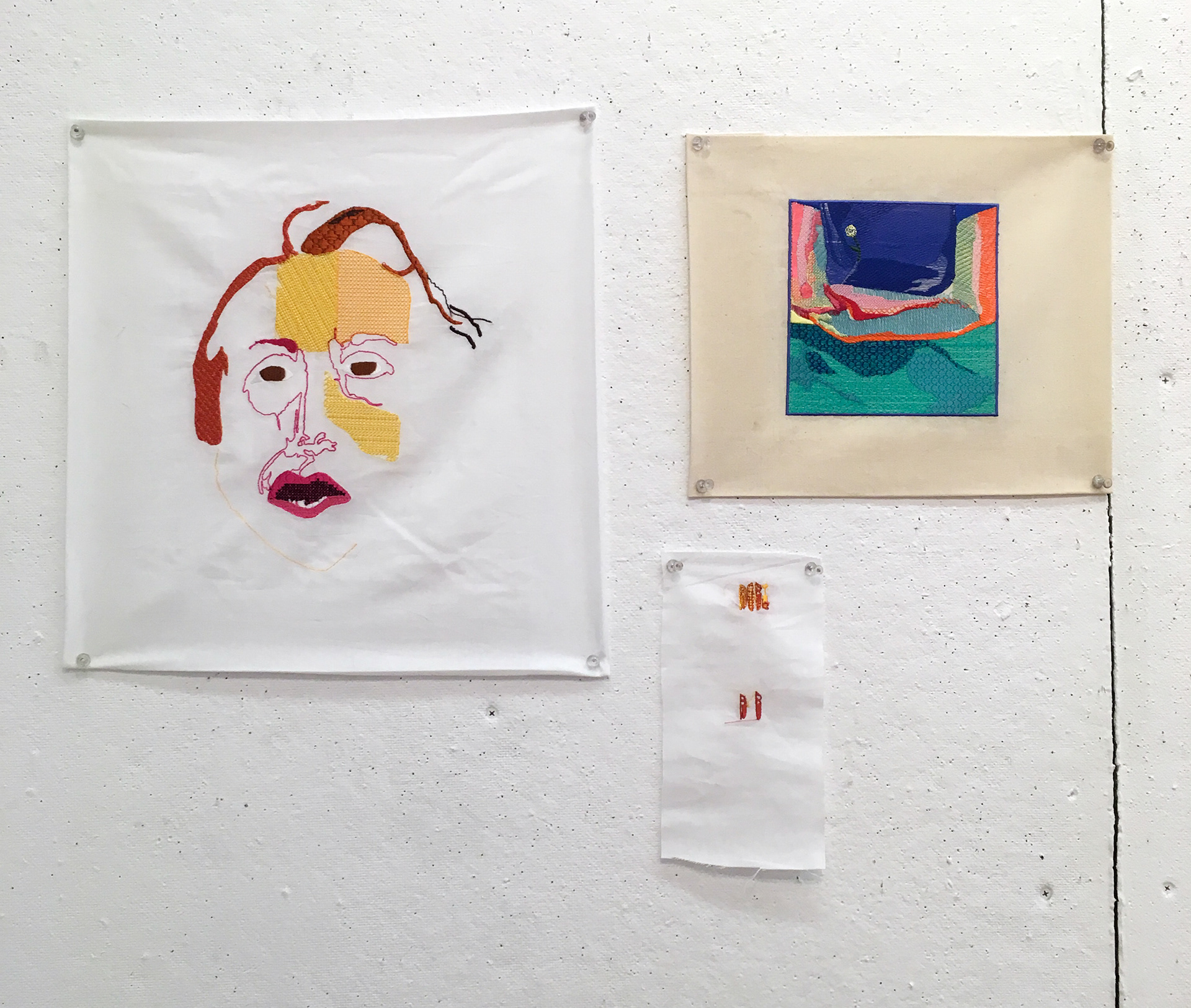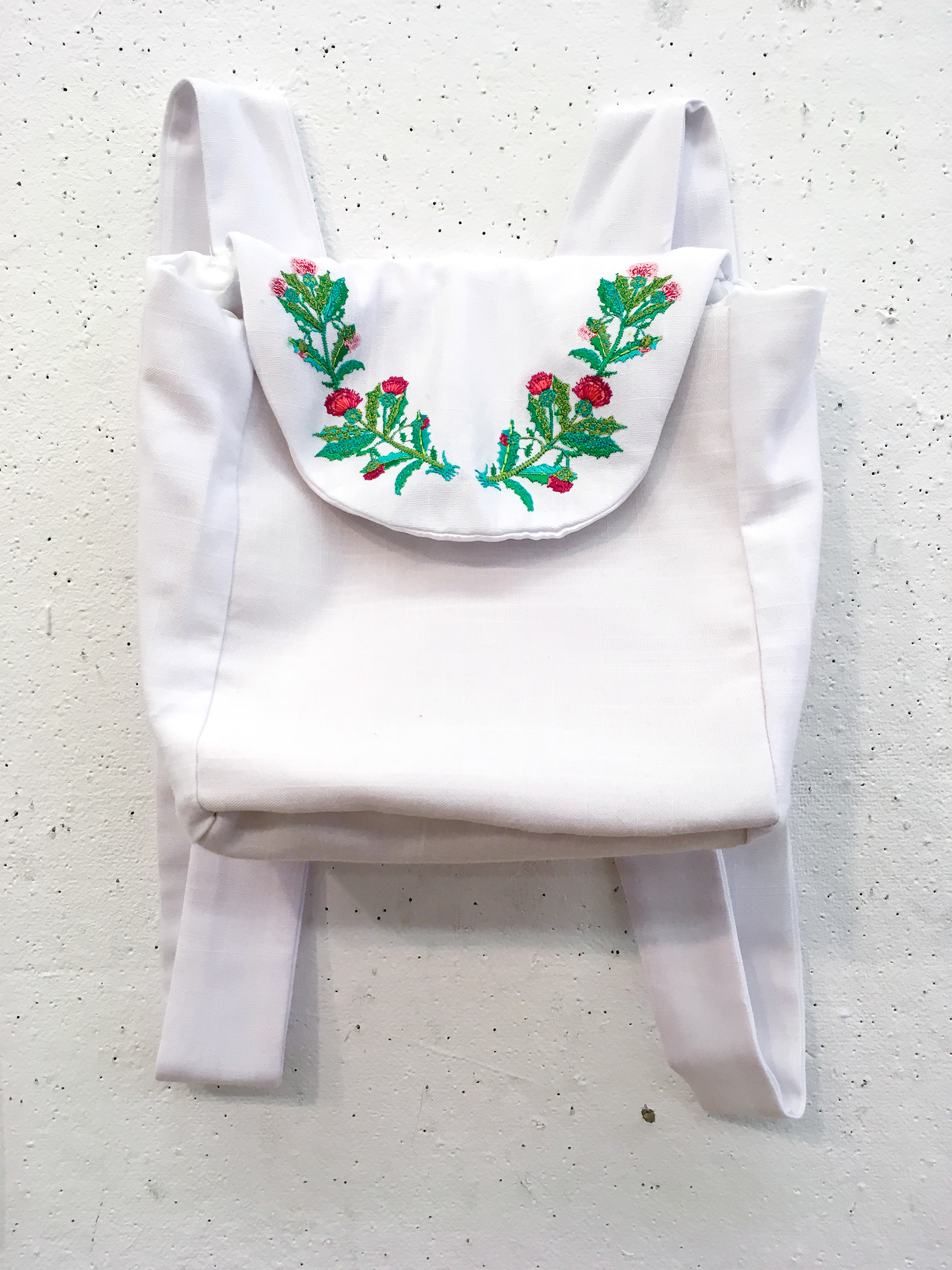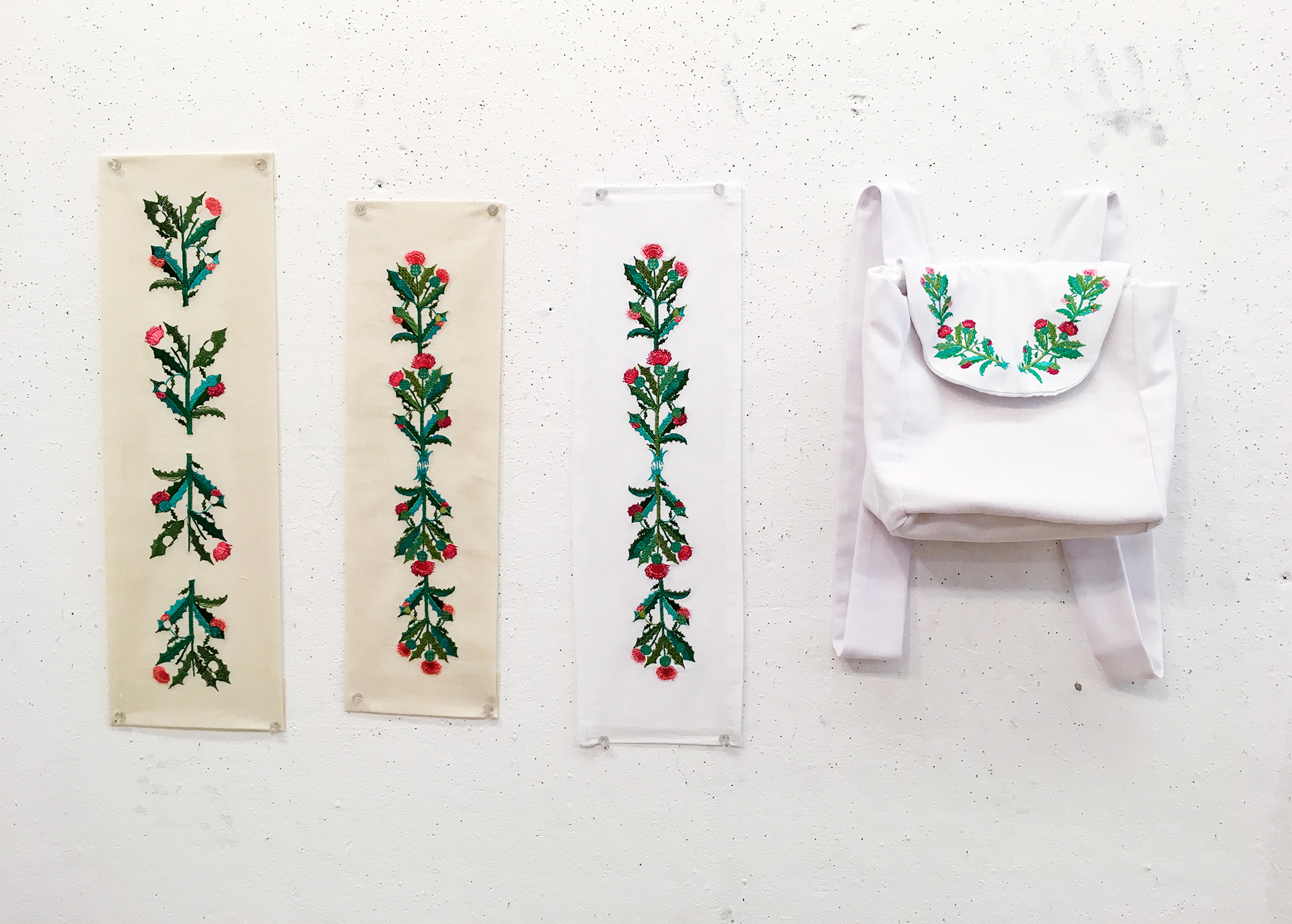 A few images of test sew outs and my final critque.